Ed-Tech Partnerships Nominated for Two Learning Impact Awards
Published May 2, 2016
---
Engrade, ALEKS gain recognition for creating positive learning outcomes through effective ed-tech design and application.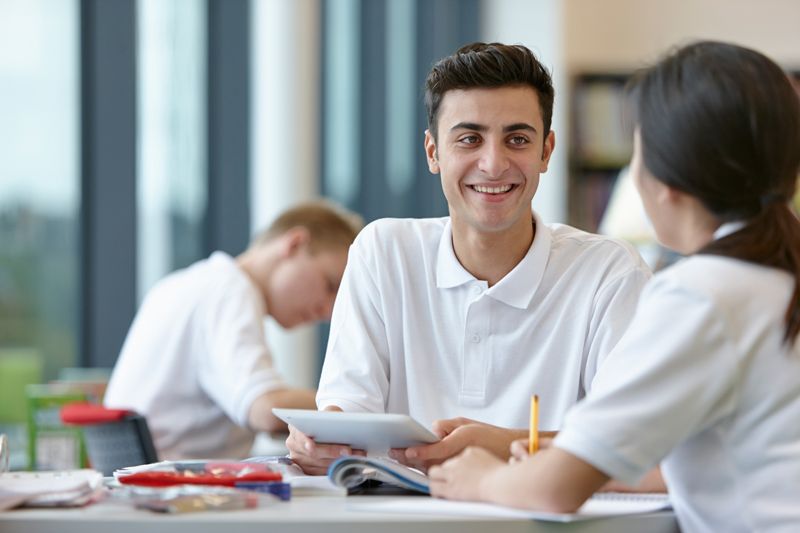 McGraw-Hill Education's learning science-driven approach to the creation and application of ed-tech has yielded two Learning Impact Awards nominations for our collaborations with partner schools in K-12 and higher education!
The Learning Impact Awards (LIA) were established by the IMS Global Learning Consortium in 2007 to recognize partnerships worldwide that have effectively harnessed the power of ed-tech to enhance teaching and learning. The Awards acknowledge the importance of collaboration between technology providers and academic institutions in creating a meaningful, positive, and sustainable impact on student achievement. Our Chief Digital Officer, Stephen Laster, recently noted, "The EdTech landscape is arguably the industry most in need of unifying standards and the mission of IMS." The LIA program spotlights technologies and applications of ed-tech that are repeatable and standards-based to promote the importance of universal access and availability of new learning tools.
The most effective learning technologies are designed to empower educators with data-driven insights and flexible tools so they can address the unique needs of their students. With a comprehensive understanding of how the mind works and how learning happens, our ed-tech solutions and platforms enable deeply personalized instruction for individual students, while still keeping educators themselves at the center of the learning experience.
Each Adaptive Learning Project Category finalist project will be presented by teams during the 2016 IMS Learning Impact Leadership Institute. Winners will be announced during the May 25th luncheon.
Finalist #1 | Connecting Data and Curriculum in Montgomery County Public Schools
In coordination with Montgomery County Public Schools (MCPS) in Maryland, McGraw-Hill Education is recognized for "Connecting Curriculum and Data" through county-wide implementation of Engrade, a learning management and assessment system. With over 200 schools and more than 158,000 students, coordination and collaboration are imperative for success in MCPS, and Engrade is the learning science solution that now allows all 22,000 teachers to personalize learning student-by-student. Stacy Sanders, a math teacher within MCPS, says in the nomination overview, "The most positive benefit I've seen in my classroom thus far from using Engrade is that all students are engaged."
Finalist #2 | New ALEKS Student Module at Lone Star College – North Harris
McGraw-Hill Education's new ALEKS Student Module, as implemented by Lone Star College–North Harris in Houston, Texas is also recognized for having a powerful, positive impact on learning in this year's LIA nominations. ALEKS (Assessment and LEarning in Knowledge Spaces) is another adaptive learning management and assessment platform. ALEKS has shown great promise for students and emerging digital instruction models, such as those in Austin Community College's ACCelerator program. ALEKS has also been selected as the adaptive learning tool of choice for MOOC-based courses in Arizona State University's Global Freshman Academy. One Higher Ed math student noted in the nomination overview, "I have learned more in the couple of months I have used ALEKS than in my four years of high school combined."
By recognizing strong partnerships and outstanding applications of ed-tech, the Learning Impact Awards program hopes to inspire the future development of powerful, personalized learning environments to improve student engagement and outcomes. Public voting for the 2016 Learning Impact Awards is open until 12pm on May 24th.
Please take a moment to review all of this year's ILA finalists and vote for your favorites!