Five Ways to Make Every Minute Count at This Year's SXSWedu
Published March 4, 2016
---
How to get the most out of the world's most exciting education conference!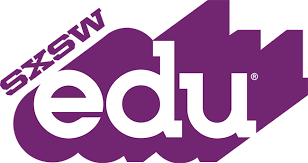 On March 7-10, thousands of educators, technology entrepreneurs, and tech journalists will once again flock to Austin, Texas for the annual SXSWedu Conference and Festival. Since its inaugural event in 2011, SXSWedu has become as a nexus of networking and innovation at the intersection of education and technology.
As anyone who's ever experienced SXSWedu can attest, it's impossible to find the time to attend every incredible activity, event, and learning opportunity that the festival offers. While you're almost guaranteed to have a lengthy list of "next year!" items left on your agenda by the week's end, here are five things you can do to have the most productive and inspiring SXSWedu 2016 experience possible:
We'll see you in Austin!