Two Colleges Using McGraw-Hill ALEKS Recognized for Digital Innovation and Student Success
Published December 6, 2018
---
Online Learning Consortium gives 2018 Digital Learning Innovation Awards to ASU and UCF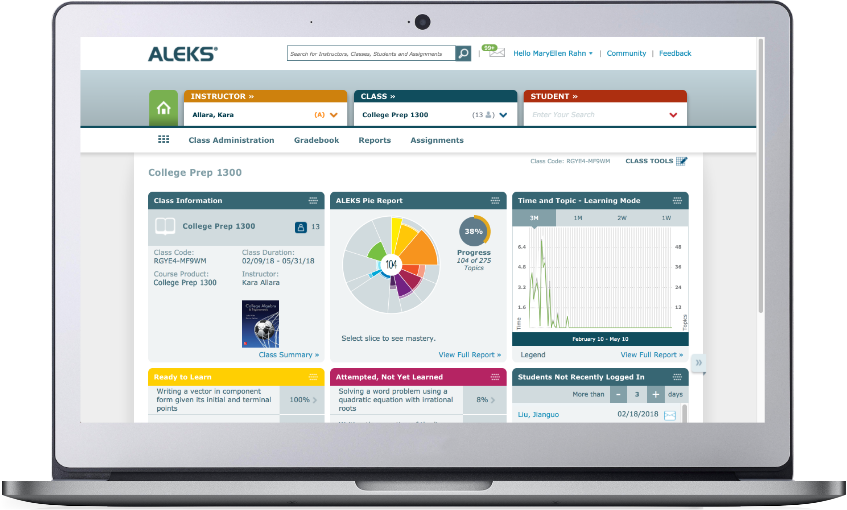 The annual Digital Learning Innovation (DLI) Awards are presented by the Online Learning Consortium to recognize colleges and faculty for advancing student success and creating more equitable learning experiences.
We're proud that two of the 2018 DLI Award winners for Institutional Recognition are using McGraw-Hill ALEKS adaptive learning technology to provide transformative educational experiences for students of all backgrounds and skill levels!
ASU wanted to improve the success rate of its College Algebra program, which sees over 5,000 new students each year - with just 59 percent achieving a grade of C or higher. After a comprehensive redesign of the course using ALEKS and the addition of a "stretch" semester for students, ASU has seen course completion rates increase from 60 percent to 74 percent from 2015 to 2017. This translated into over $1,000,000 in savings in tuition and course materials for students in just one semester. Learn more about the program in this post on the ASU blog.
UCF implemented McGraw-Hill ALEKS as part of a strategic initiative to increase math success in a variety of challenging general education settings. The program was made available to over 9,000 students – including many from underserved populations. Since launching in spring of 2015, success rates for students enrolled in UCF's adaptive algebra courses have increased by 15 percent compared with traditional online courses. Student feedback about the program has been overwhelmingly positive, and the university further validated the results through joint research with schools including Colorado Technical University.
About McGraw-Hill ALEKS
ALEKS is an artificially intelligent adaptive learning system that uses intuitive questioning to create a unique and efficient learning pathway based on each student's demonstrated knowledge. To learn more, clic through this
ALEKS demo
, visit our
ALEKS program page
or watch the video below.