Career Tips for New Graduates
Published June 8, 2016
---
The McGraw-Hill Careers team answers questions and provides tips on Twitter for new graduates entering the workforce.
Each year, graduation season marks the start of a new chapter for millions of students across the country. This spring, David Levin addressed the graduating class of Columbia University's School of Professional Studies and urged them to gather a wide range of experiences and be open to all opportunities as they begin this new life stage.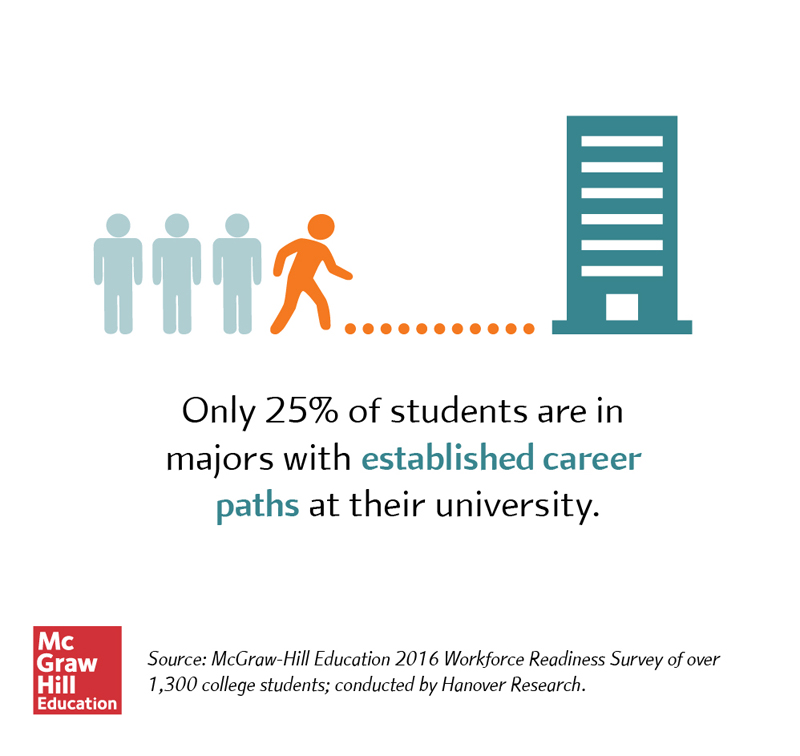 With an estimated 952,000 associate's degrees and 1.8 million bachelor's degrees awarded in the U.S. this school year, new graduates are now flooding the workforce. We conducted our 2016 Workforce Readiness Survey to gauge students' feelings toward this transition and opinions on how college helped them prepare.
Overall, only 21% of college students feel very prepared for a professional career. Interestingly, only about four in ten college seniors believe college was "very helpful" in preparing them for their future work, and a mere 25% believe their major set them on an established career path.
In an effort to bridge this gap and ease the workforce transition for new graduates, our Careers team often hosts #MHECareers chats on Twitter. The chats bring together industry experts and authors to answer questions and offer advice about job-hunting, career-building and personal branding.
Here are six recommendations from our recent Twitter chats:
To participate in future #MHECareers chats, follow @MHECareers on Twitter.
If you'd like to be a part of our mission to accelerate learning through intuitive, engaging, efficient and effective experiences, check out our careers in learning science.