Are Today's College Graduates Really Prepared for the Workforce?
Published May 21, 2015
---
New survey reveals gap in graduates' career planning and readiness
This spring
nearly four million
students will graduate with associate, bachelor's, or graduate-level degrees from their colleges. For a majority of the Class of 2015, the next step will be to look for a career.
We recently surveyed 1,000 college students with Hanover Research to find out how prepared they feel to enter the workforce, what colleges are doing to help students get ready for the job market, and how students expect their college experience to support the post-graduate transition. Although today's graduates will enter one of the healthiest reported job markets in several years, it turns out many of them still lack practical workforce-ready skills to bolster their diplomas.
The graphics below illustrate the key findings revealed in our study. Click here to view a large version of the complete infographic in a new window.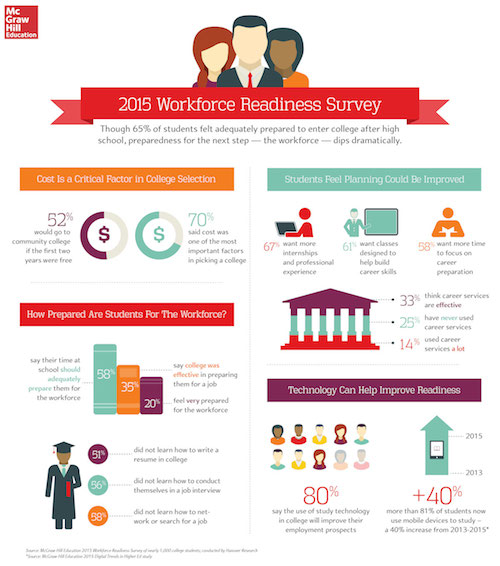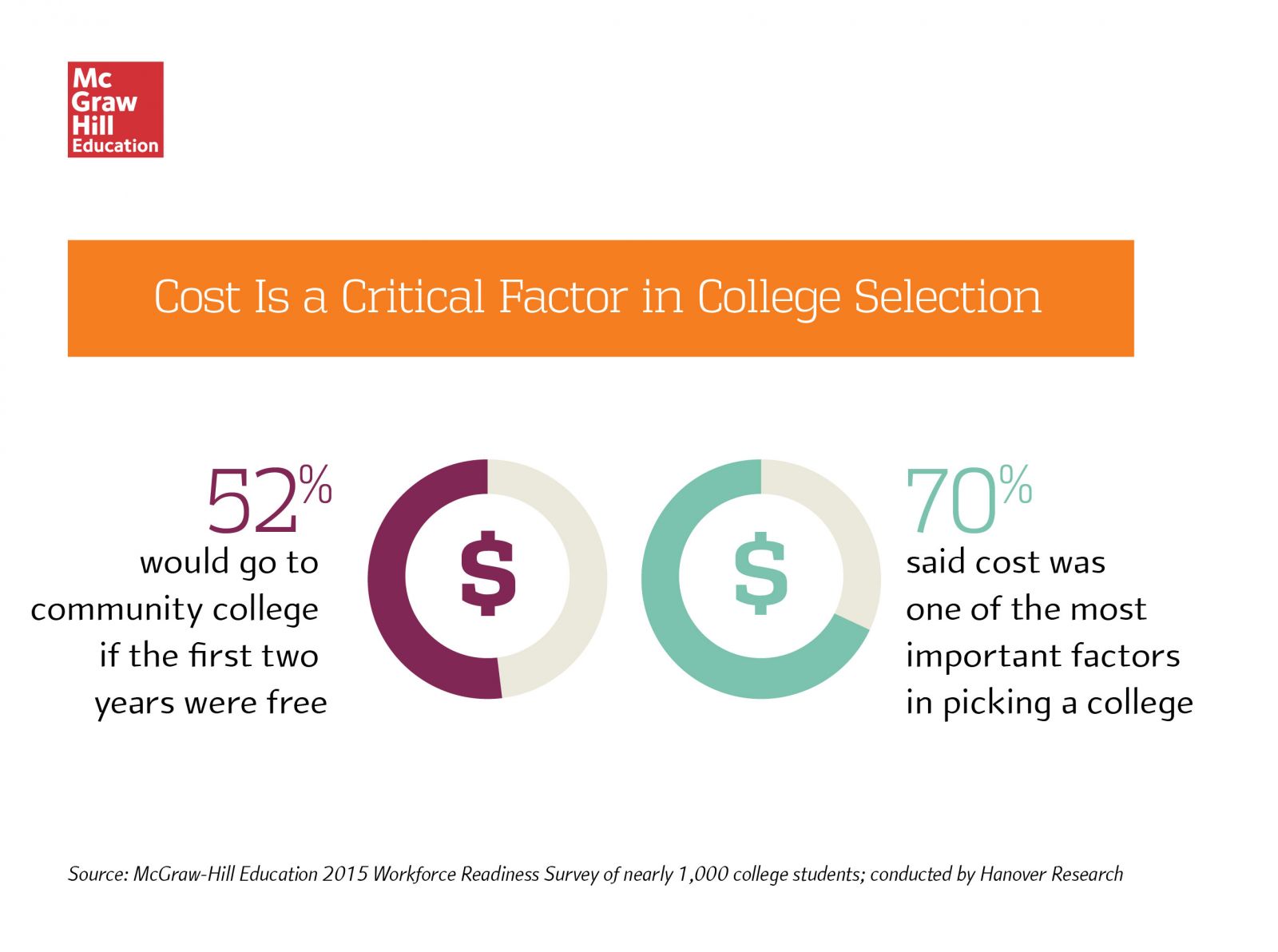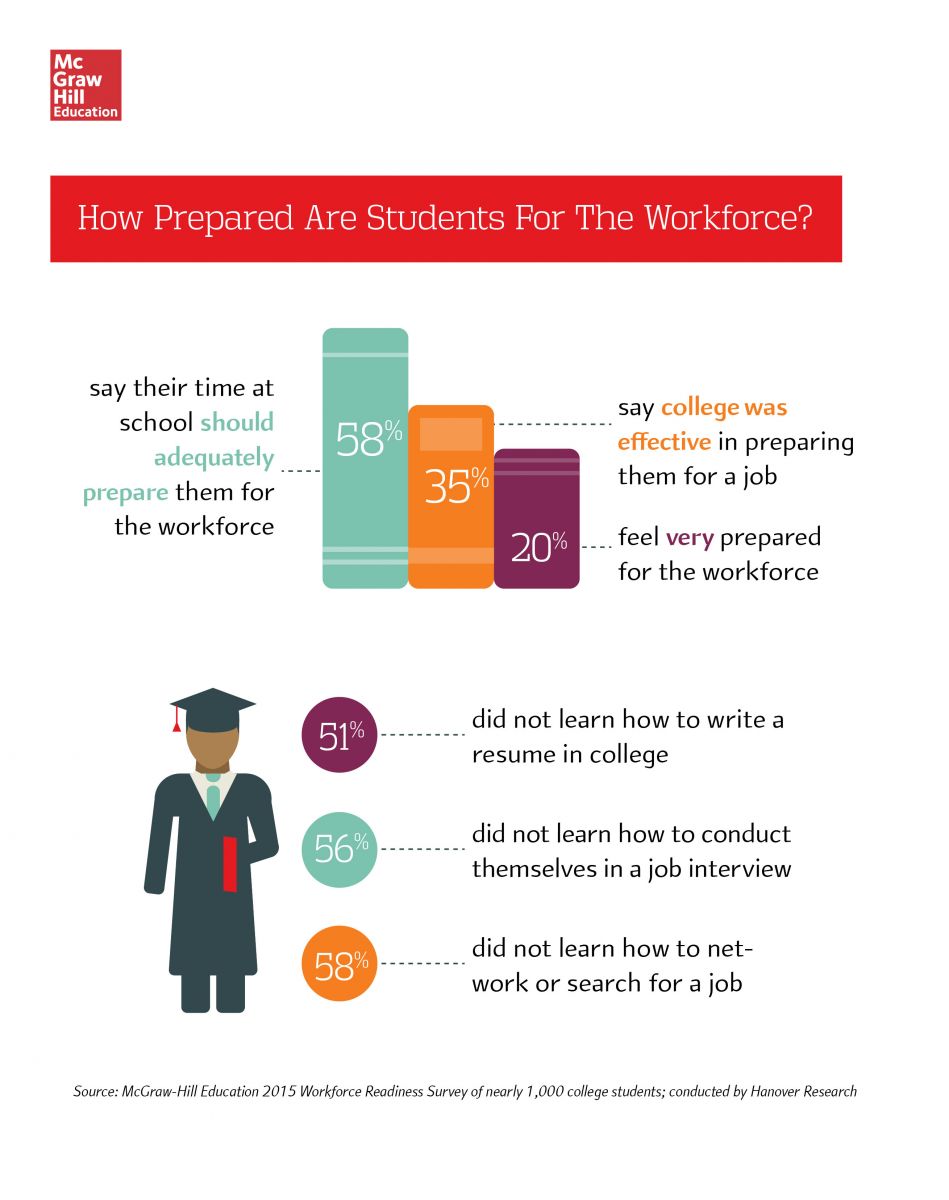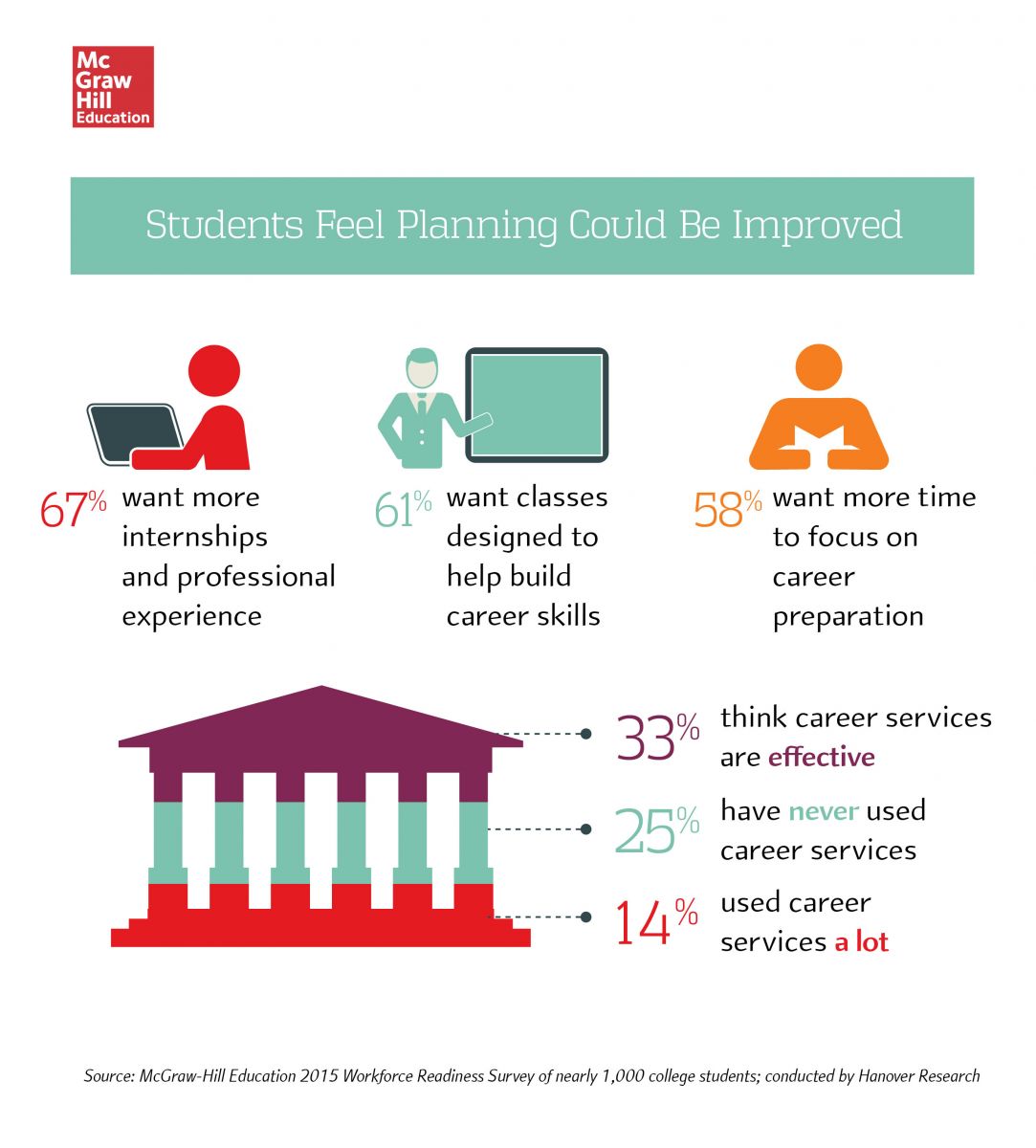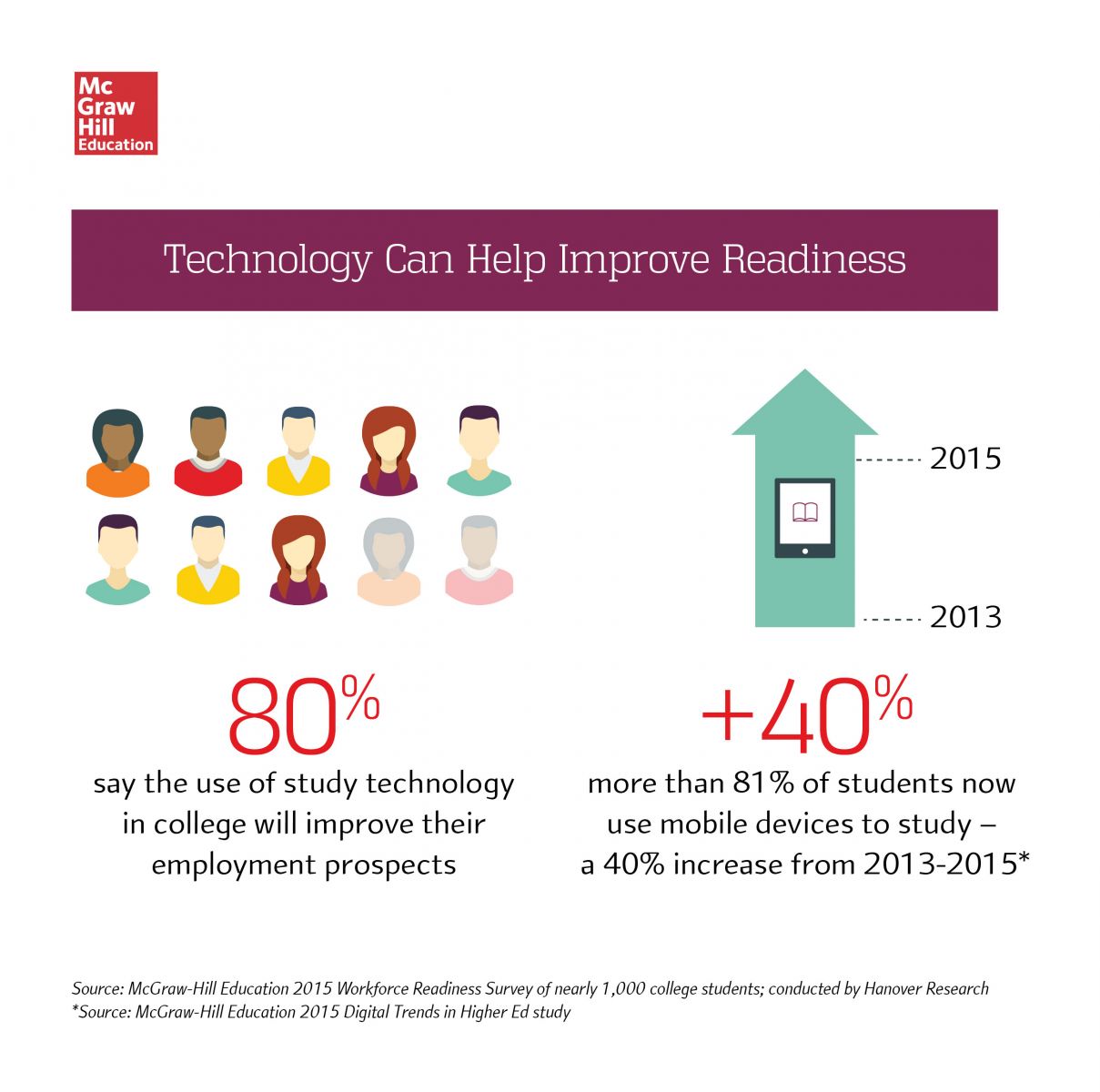 At McGraw-Hill Education, we believe that preparing students for the transition from academia to career has to start well before graduation. From our award-nominated Acuity College & Career Readiness assessment solution to our Workforce Connects career navigation system, we offer instructional programs and support resources to help students at all levels develop the skills needed for success in the modern workforce.