Let's Explore the Future of K-12 and College Education at SXSW in 2017
Published August 29, 2016
---
Vote in the Panel Picker by 9/2 to have a voice in next year's most inspiring educational festival!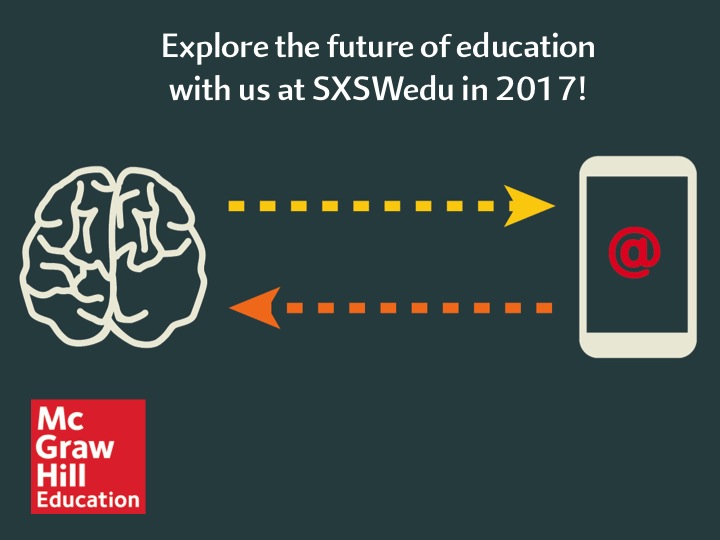 Every spring thousands of educators and innovators gather in Austin, Texas, to explore and be inspired by the future of learning. The 2017 SXSW Festival and SXSWedu are still months away, but there's less than a week left to cast your Panel Picker votes to help set the agenda for next year's festivals!
This year we've assembled an incredible lineup of panel ideas and guest speakers. Here are the panel ideas we've submitted with our collaborators from K-12, college, and professional education. Click the links to learn more and access the Panel Picker. Make sure to vote by Friday, September 2nd!
K-12 Education Panels for SXSWedu:
Higher Education Panels for SXSWedu:
How Colleges Are Solving the Retention Riddle | If a student can get through freshman year, he or she is more than likely to go on to graduate. Moving the needle on retention can make a huge difference. How are colleges improving outcomes?

Why Have We Failed on Remediation? | A whopping 52 percent of students going into two-year colleges need remedial classes. This panel will focus on two new and successful models for remediation that are driving results.

How to Fit Ed Tech Solutions Together Like Legos | This panel will define interoperability in the context of education, explore the state of education interoperability today, and look ahead at its potential to transform the educational experience.
Learning Science Panel for SXSW
Remember to cast your Panel Picker votes by Friday, September 2nd 2016. We'll see you next year in Austin!