An Even Bigger Focus on Equity, Adaptivity
Published January 17, 2018
---
Heath Morrison discusses three essential topics schools should focus on in 2018.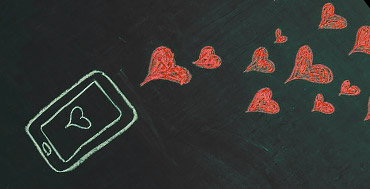 In 2018, I think we'll see growing interest and focus in three critical areas across our schools: advancing equity in education, more fully incorporating social-emotional learning (SEL) in the classroom and improving learning outcomes using adaptive learning technology.
First, focusing on equity in education – providing each child with the resources that they need to learn, regardless of income or other factors – will be top-of-mind next year. School leaders will continue to prioritize creating the conditions that lead to equitable learning outcomes for all students. As part of these efforts, administrators are examining how to: ensure adequate distribution of funding and resources, support teachers with high-quality professional learning and develop effective strategies to remove barriers and improve struggling schools. Critically, we'll see more multifaceted approaches to improving equity in schools and districts across the country.
Second, we'll see greater adoption of social-emotional learning in the classroom as educators look at how to integrate more aspects of SEL into their teaching activities. In addition, there will be more discussion and research into how SEL principles, standards and measures can be embedded into schools' core curricula. At the same time, school leaders are looking at how to further support teachers who are incorporating SEL in their classrooms.
Finally, adaptive learning technology and resources, which already have proven effective in helping teachers address students' individual learning gaps, will continue to play a growing role in classrooms. As the infrastructure to support these types of tools becomes more widespread, we'll see a heightened focus on what happens after the technology is in place: introducing blended learning programs, creating student-centered spaces in the classroom and offering training and professional development to teachers.
This article was originally published in eSchool Media's Annual Trends Report and can be viewed here.