Affordable Learning Resources for a New School Year
Published September 10, 2018
---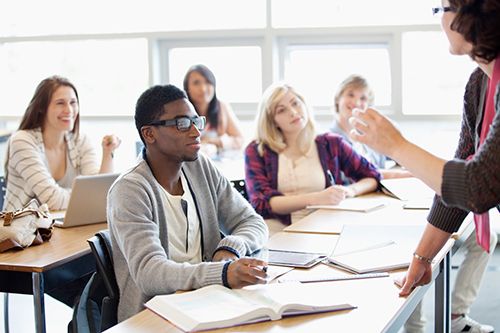 As summer comes to a close, students are once again getting ready to head back to class and back to their studies.
Personally, I've always loved this time of year. What could be more exciting than a new semester full of fresh opportunities to learn? Now, as I approach my first September as the CEO of McGraw-Hill, I'm fortunate to be able to experience that back-to-school excitement from a new vantage point – one in which our focus is on ensuring students have access to the tools and resources that will help them learn as effectively as possible.
To that end, I'm very pleased to say that this year's college students will have access to a wider variety of powerful learning materials than ever before.
McGraw-Hill has continued to expand its portfolio of learning solutions that are not only affordable but also incredibly impactful. Our digital course offerings include some of the most advanced learning technologies available today, including adaptive and personalized learning technologies, which provide highly actionable reporting tools that save instructors time and drive better learning outcomes for students. These tools have been shown to improve student performance, pass rates and retention, at typically half the cost of a traditional textbook.
Still, as impressive as these tools are, we do not assume that one size fits all. We also offer a variety of other formats, including print, digital-and-print hybrid packages, eBooks and mobile-ready modules, available via a variety of purchase and rental options. Based on student and educator feedback, we've significantly expanded our textbook rental programs, reducing costs for students by up to 70 percent, while preserving faculty choice. We now have rental agreements in place with Amazon, Barnes & Noble Chegg, Follett and others, giving students more flexibility than ever.
All this choice has already helped to reduce costs for students. Even though course materials amount to only about 1 to 2 percent of overall college costs, increasingly affordable materials mean that even more students will have access to them. And given how impactful the most advanced digital course materials are – helping students to better manage their course loads and achieve higher grades – that increased affordability and access translates directly into improved student outcomes.
As our learning materials become even more advanced, we're committed to continuing to make them as affordable and accessible to as many students and in as many formats as possible. And even as those formats proliferate, we're committed to maintaining a seamless and elegant learning experience for all students. We are proud of the solutions that McGraw-Hill has made available to students this fall, and are very excited to continue to build on these offerings in the months and years to come.
Follow Nana Banerjee on LinkedIn for more insights on education.