Advice for the Next U.S. Education Secretary
Published December 30, 2016
---
Focusing on three key areas of education can lead to better outcomes for K-12 and college students throughout the United States.
Education is the bedrock of a strong and vibrant society. Moreover, it might be the single most powerful driver of both individual and national success.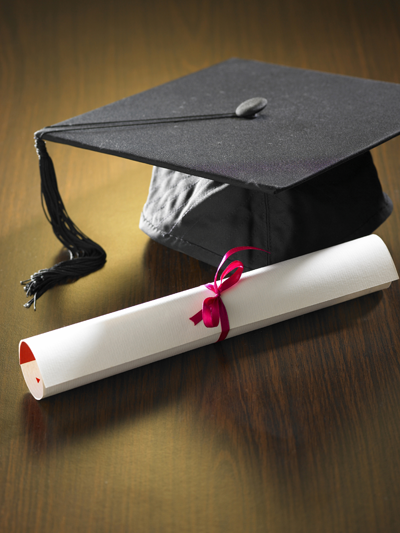 As Betsy DeVos prepares to take on the vitally important role of U.S. Secretary of Education, I found myself thinking about whether I might have any advice for someone in her position, given my own experience working in the education sector.
The Secretary of Education's role has never been an easy one, but its overarching purpose is straightforward: If we want to enhance education in America, we must focus on improving outcomes at all levels, and ensure that our students are prepared for the jobs of tomorrow, whatever those may be. Education must be joyful, but also purposeful. To do that takes great joint leadership from Federal and State administrators and from great educators at all levels. It also requires a willingness to innovate and to embrace the new technologies and software that can help our students reach their full potential. Below, I share my thinking on each of these elements.
Focus on Improving Outcomes
Recent data shows high school graduation rates are at a record high. This is great, but, even so, 17% of K-12 students in the U.S. are still failing to earn a high school diploma – compared to Canada where 90% of students graduate high school and Japan where 94% do. Of U.S. students who move on to higher education, 70% of those in two-year schools fail to graduate within three years, while roughly half of those who enter four-year schools fail to graduate within six years.
Education remains the single best investment someone can make – but only if they graduate. When students drop out, they suffer the compound burden of carrying debt while having no credential or enhanced earning power. The average Class of 2016 graduate has $37,172 in student loan debt, up 6% from last year, and the default rate among dropouts is a staggering 17%. They are actually punished for failing to graduate.
And of course, many colleges themselves would be in significantly better financial positions – and indeed, the wider Higher Education system as a whole would be better off – if students stayed in education, rather than having them fail in such numbers in the first and second semesters.
Software that personalizes the student pathway through content and provides teachers/instructors with actionable data can be an important part of improving educational outcomes at scale, increasing retention and ultimately aiding college completion. We know that if faculty know where best to focus their critical teaching and interventions, they can remediate earlier – and support better outcomes.
Education improves lives at every level, providing access to better jobs, higher earnings and better resources for good health. Studies have also shown that people with higher levels of education experience reduced stress and gain stronger social and psychological skills. Empowering students with education empowers them for success in life.
Prepare Students with Skills to Succeed
Recently, the Organization for Economic Cooperation and Development released the latest rankings for the Program for International Student Assessment, which provides education rankings based on international tests taken by 15-year-olds in math, science and reading across 77 countries. The results show that while U.S. students' performance remained stagnant since 2009 in reading and science, their math performance actually declined during that time.
As we look to the future, it's imperative that today's students are skilled for the innovation economy. We must equip our children and societies for a different emerging world – and ensure that they have the right sets of skills to carry them forward and enable them to achieve great things. STEM subjects are key to this, and as more international rankings come out, we should look to the top performing countries to understand what can be learned from them and adapted for American students.
Embrace Software
Perhaps the lynchpin to addressing these challenges, software enables us to increase access to knowledge and make the learning experience more personalized and engaging.
Software can provide earlier insight into how a student is performing and empower teachers to help students before they reach the point of failure. Studies have repeatedly shown that students who use digitally personalized learning tools are more likely to do better in class, to receive better grades, and most importantly to avoid dropping out. Technology holds the key to disrupting our current education system.
Education has never been more important. When students develop skills, gain confidence and achieve academic success, it's not just their own lives that are improved – we collectively gain a better workforce, a stronger economy, and a brighter tomorrow for our nation.
I have confidence that the new Secretary of Education will do everything in her power to help students expand their horizons and fulfill their potential, and I wish her well in this role.