"ACCelerating" from Austin to the State of the Union
Published January 27, 2016
---
Reimagining the college education experience for today's students.
This post was originally published on January 25, 2016 for Pulse on LinkedIn and can be accessed here.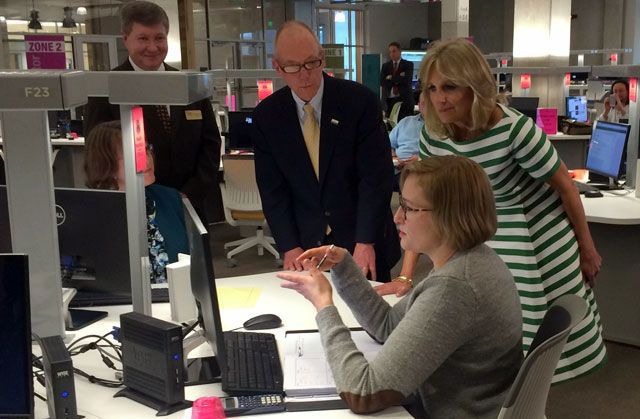 Education is truly the great equalizer.
During this year's State of the Union address, President Obama was outlining his plans to make education more affordable for Americans when the cameras showed Jenny Bragdon of Austin, Texas. The caption beneath her name simply read "community college student."
But she's so much more than that.
Jenny is an example of today's typical college student… which is anything but typical. She is 42 years old, has a young daughter and works full time. She started at Austin Community College (ACC) last spring, more than 20 years since she sat in a class.
Jenny was invited to the State of the Union as a guest of Second Lady Dr. Jill Biden. Dr. Biden met Jenny in March of last year during a visit to Austin Community College's Highland Campus. ACC transformed a dying mall into the state-of-the-art campus featuring the ACCelerator, the nation's largest computer lab. The high-tech lab features more than 600 computer stations for individualized learning and has served approximately 13,000 students since it opened in fall 2014.
When Jenny arrived at ACC, she felt comfortable with the college-level English courses, but was told she needed to take some courses to get her ready for college-level math.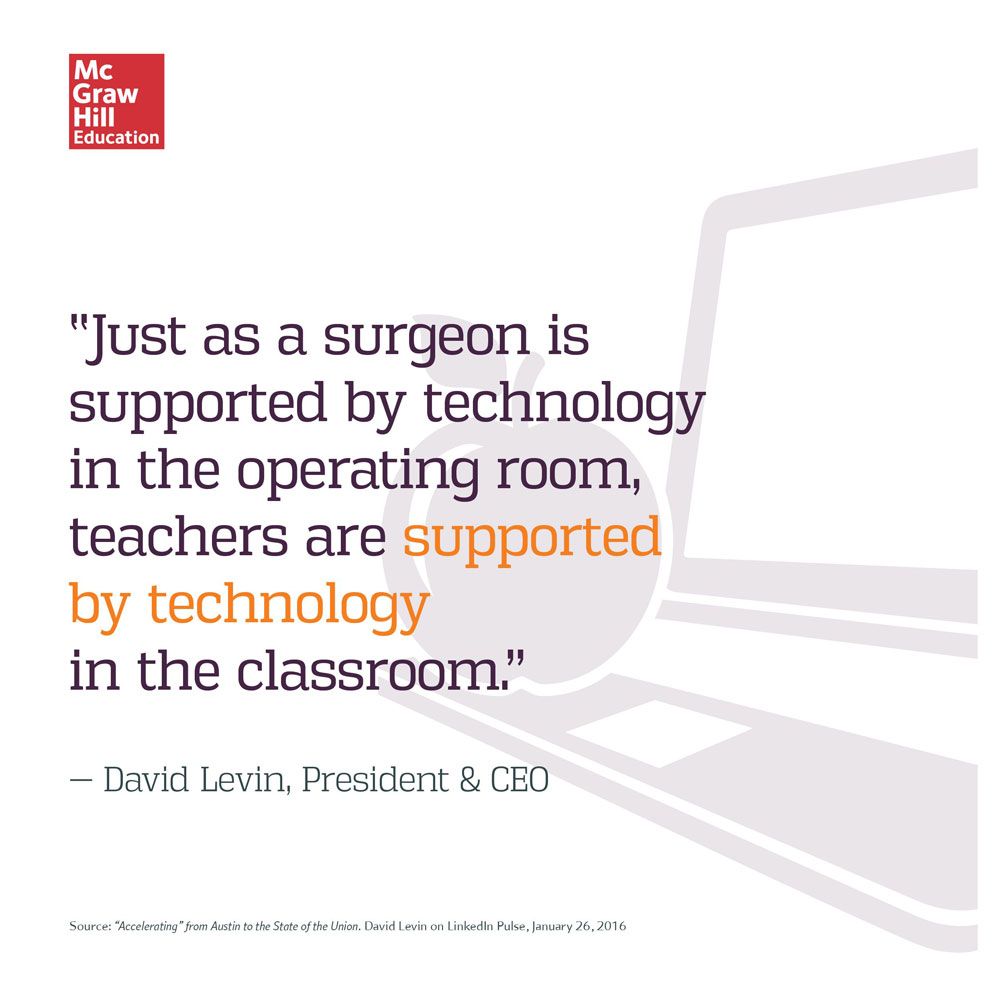 She enrolled in one of the developmental math classes that meet in the ACCelerator. The innovative course allows students to work in a self-paced environment, using a combination of McGraw-Hill's ALEKS math program, which helps students retain information and learn faster by personalizing the experience based on what they know and what they don't know, and the ACCelerator's extensive support network of faculty, counselors, advisors, and tutors.
Personalized learning software does what master teachers do – help a student based on his or her needs. It doesn't replace teachers but rather makes them more effective, enabling them to step in when needed most. Just as a surgeon is supported by technology in the operating room, teachers are supported by technology in the classroom.
And one of the reasons for the success of the ACCelerator is the program's combination of technology-based and face-to-face teaching and learning on a large scale.
Improving the way community colleges teach remedial courses is critical for the success of higher education. More than 50% of 2-year students enter remediation, with four in 10 students never completing these remedial courses. In Jenny's case, success through the innovative redesign in remediation happening at the ACCelerator paved the way for big things.
Jenny finished the entire developmental math sequence last summer and earned an A in college algebra in the fall. In fact, the math courses went so well that she wants to become a middle school math teacher because she relates to students who struggle with math.
Jenny wants to encourage all young people—especially girls—to love math as much as she does now.
Jenny – thank you. You are an inspiration to all of us, and I look forward to seeing you develop as a teacher. Your students will be very lucky to have you.
I look forward to seeing more ACC students follow in your footsteps.