---
Easy is something we can all appreciate, especially at the start of a new term. That's why we've created step-by-step guides, kick-start guides, and registration videos all built to make your first day stress free.
Grab Your First Day of Class Resources
---
Be their teacher, not their tech support. Access your first day of class resources to get your students registered with ease.
Start by picking your Learning Management System (LMS).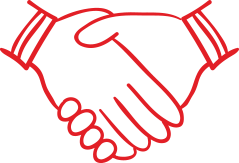 Not Sure? Contact Your Implementation Consultant.
---
Contact your Implementation Consultant and they'll ensure you have the right tools. Don't hesitate to reach out—we're happy to help.

Need Training Materials for You or Your New Faculty?
---
SIMnet has loads of training and support materials built right in!
Learn How Your Peers Are Crushing It with SIMnet
Talk with a SIMnet instructor and learn from their experience.
---
Having a direct line to an instructor who's successfully using SIMnet can make all the difference. Get in touch today and we'll connect you with a SIMnet Digital Faculty Consultant (DFC). It couldn't be easier to get peer support; we'll work around your schedule to ensure you get the advice you need.