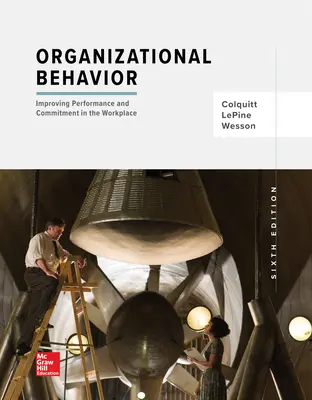 Organizational Behavior: Improving Performance and Commitment in the Workplace
6th Edition
By Jason Colquitt and Jeffery LePine and Michael Wesson
ISBN10: 1259927660
ISBN13: 9781259927669
Copyright:
2019
Product Details

+
- Improve student learning outcomes using Connect, our easy-to-use homework and learning management solution that embeds learning science and award-winning adaptive tools to improve student results.
- Demonstrate how OB is all around them with student friendly pedagogy: OB on Screen uses scenes from popular films and OB at the Bookstore draws on popular business books.
-Help students gain insights into their personality, their emotional intelligence, their style of leadership, and their ability to cope with stress with OB Assessments.
Program Details
PART 1 INTRODUCTION TO ORGANIZATIONAL BEHAVIOR
CHAPTER 1: What Is Organizational Behavior?
CHAPTER 2: Job Performance
CHAPTER 3: Organizational Commitment
PART 2 INDIVIDUAL MECHANISMS
CHAPTER 4: Job Satisfaction
CHAPTER 5: Stress
CHAPTER 6: Motivation
CHAPTER 7: Trust, Justice, and Ethics
CHAPTER 8: Learning and Decision Making
PART 3 INDIVIDUAL CHARACTERISTICS
CHAPTER 9: Personality and Cultural Values
CHAPTER 10: Ability
PART 4 GROUP MECHANISMS
CHAPTER 11 Teams: Characteristics and Diversity
CHAPTER 12 Teams: Processes and Communication
CHAPTER 13 Leadership: Power and Negotiation
CHAPTER 14 Leadership: Styles and Behaviors
PART 5 ORGANIZATIONAL MECHANISMS
CHAPTER 15: Organizational Structure
CHAPTER 16: Organizational Culture