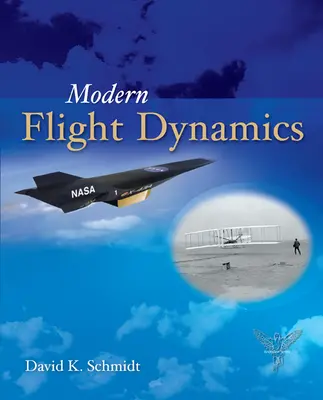 Modern Flight Dynamics
1st Edition
By David Schmidt
ISBN10: 007339811X
ISBN13: 9780073398112
Copyright:
2012
Product Details

+
The field of flight dynamics has evolved considerably, and is still evolving in large part because of the prevalence of feedback control systems that now dominate the dynamic response of most new aircraft. Thus, in addition to a thorough and readable treatment of more conventional topics, this book provides a much more rigorous emphasis on dynamics coupled with extensive linear-system analysis to meet the needs of today's engineers and designers.
Read more +
---
Instructors: choose ebook for fast access or receive a print copy.
---
Program Details
Chapter 1: Introduction and Topical Review
Chapter 2: Equations of Motion of the Rigid Vehicle
Chapter 3: Structural Vibrations- A "Just-In-Time Tutorial"
Chapter 4: The Equations of Motion for Elastic Vehicles
Chapter 5: Basic Aerodynamics of Lifting Surfaces
Chapter 6: Modeling the Forces and Moments on the Vehicle
Chapter 7: Effects of Elastic Deformation on the Forces and Moments
Chapter 8: Math Model Assembly and Flight Simulation
Chapter 9: Analysis of Steady and Quasi-Steady Flight
Chapter 10: Linear Flight-Dynamics Analysis
Chapter 11: Feedback Stability Augmentation
Chapter 12: Automatic Guidance and Control–Autopilots
Chapter 13: Control Characteristics of the Human Pilot
Appendix A: Properties of the Atmosphere
Appendix B: Data for Several Aircraft
Appendix C: Models of Atmospheric Turbulence
Appendix D: Cramer's Rule for Solving Simultaneous Equations