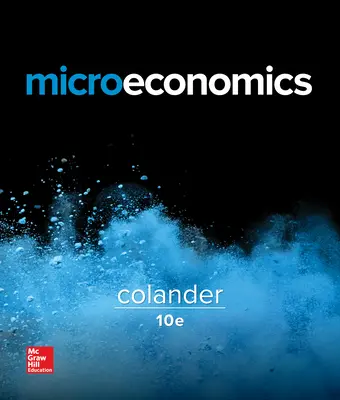 Microeconomics
10th Edition
By David Colander
ISBN10: 1259655504
ISBN13: 9781259655500
Copyright:
2017
Product Details

+
– Connect: A highly reliable, easy-to-use homework and learning management solution that embeds learning science and award-winning adaptive tools to improve student results.  
- A colloquial approach that focuses on modern economics, institutions, history, and modeling, and is organized around learning objectives.
Read more +
---
Instructors: choose ebook for fast access or receive a print copy.
---
Program Details
PART I INTRODUCTION: THINKING LIKE AN ECONOMIST
1 Economics and Economic Reasoning 4
2 The Production Possibility Model, Trade, and Globalization 24
Appendix: Graphish: The Language of Graphs 42
3 Economic Institutions 51
Appendix: The History of Economic Systems 71
4 Supply and Demand 77
5 Using Supply and Demand 100
Appendix: Algebraic Representation of Supply, Demand, and Equilibrium 116

PART II MICROECONOMICS
I THE POWER OF TRADITIONAL ECONOMIC MODELS
6 Describing Supply and Demand: Elasticities 122
7 Taxation and Government Intervention 142
8 Market Failure versus Government Failure 162
8W Politics and Economics: The Case of Agricultural Markets 183
II INTERNATIONAL ECONOMIC POLICY ISSUES
9 Comparative Advantage, Exchange Rates, and Globalization 184
10 International Trade Policy 203
III PRODUCTION AND COST ANALYSIS
11 Production and Cost Analysis I 224
12 Production and Cost Analysis II 243
Appendix: Isocost/Isoquant Analysis 260
IV MARKET STRUCTURE
13 Perfect Competition 265
14 Monopoly and Monopolistic Competition 285
Appendix: The Algebra of Competitive and Monopolistic Firms 310
15 Oligopoly and Antitrust Policy 312
16 Real-World Competition and Technology 331
V FACTOR MARKETS
17 Work and the Labor Market 351
Appendix: Derived Demand 375
17W Nonwage and Asset Income: Rents, Profits, and Interest 381
18 Who Gets What? The Distribution of Income 382
VI CHOICE AND DECISION MAKING
19 The Logic of Individual Choice: The Foundation of Supply and Demand 407
Appendix: Indifference Curve Analysis 427
20 Game Theory, Strategic Decision Making, and Behavioral Economics 432
Appendix: Game Theory and Oligopoly 452
VII MODERN ECONOMIC THINKING
21 Thinking Like a Modern Economist 457
22 Behavioral Economics and Modern Economic Policy 483
23 Microeconomic Policy, Economic Reasoning, and Beyond 501
Connect
By prompting students to engage with key concepts, while continually adapting to their individual needs, Connect activates learning and empowers students to take control resulting in better grades and increased retention rates. Proven online content integrates seamlessly with our adaptive technology, and helps build student confidence outside of the classroom.
Learn More
SmartBook
Available within Connect, SmartBook actively tailors content to the individual student- The more a student interacts with SmartBook, the better it gets to know what they know and what they don't know, helping students to maximize study time. By providing students with a safe place to make mistakes, showing them the areas they need to work on most, and by giving them consistent, personalized feedback at the exact moment they need it, SmartBook helps them to bridge their knowledge gaps and come to class prepared.
Learn More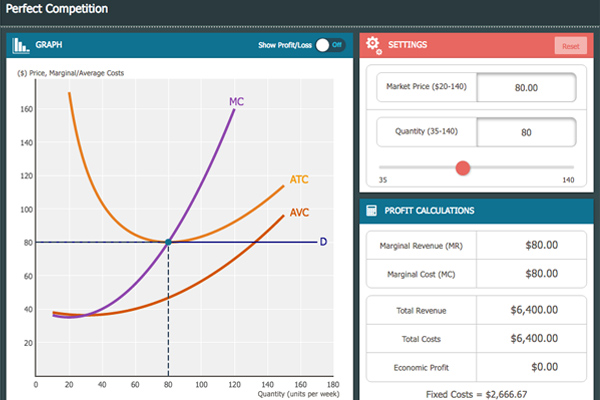 Interactive Graphs
Housed inside Connect, these graphs help students see the relevance of the subject matter by providing visual displays of real data for students to manipulate. All graphs are accompanied by assignable assessment questions and feedback that guides students, helping them learn to read and interpret data.
Connect the Dots videos
A new video series in Connect provides additional support for the most difficult topics in the principles course. Accessible through SmartBook, the videos provide short, engaging explanations at the moment a student is struggling to help them connect the dots and grasp challenging concepts.
Learn More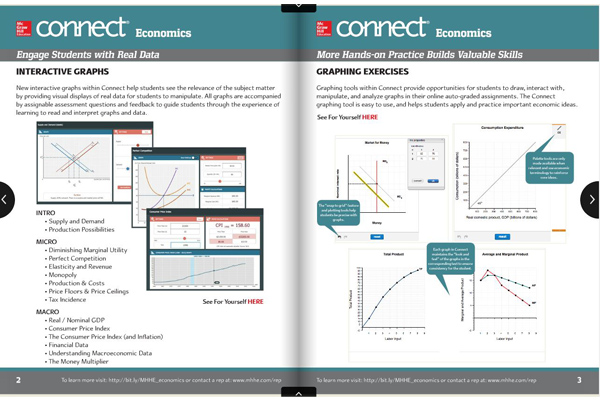 Graphing Exercises
Graphing tools within Connect provide opportunities for students to draw, interact with, manipulate and analyze graphs in their online auto-graded assignments. These exercises will help students apply and practice important economic ideas.
Learn More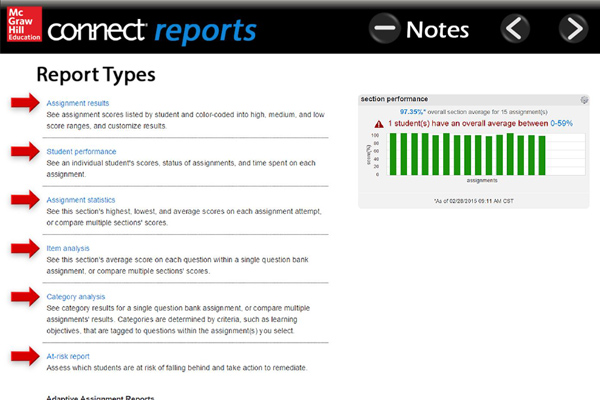 Connect Reporting
View complete, at-a-glance reports for individual students or the whole class. Generate powerful data related to student performance across learning outcomes, specific topics, level of difficulty and more. Additionally, you can compare student performance in different sections of the course.
Learn More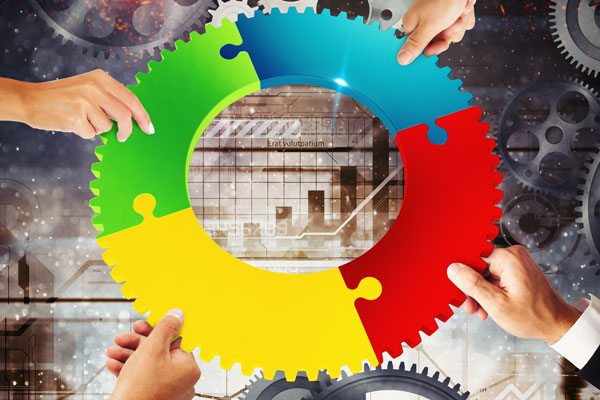 LMS Integration
With a single point of access, Connect seamlessly integrates with every learning management system on the market today. Quickly access registration, attendance, assignments, grades, and course resources in real time in one, familiar location.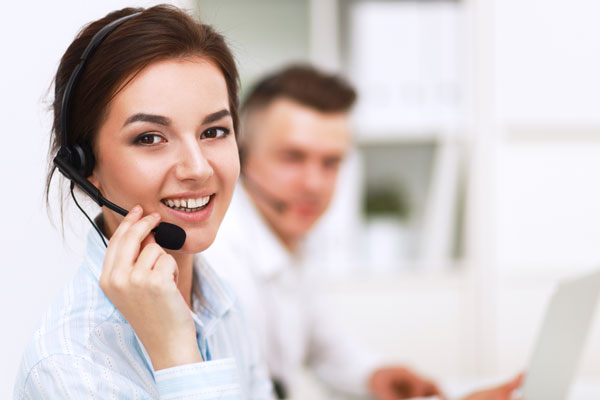 Implementation and digital support
We provide self-directed resources, local, on campus training, and live webinar sessions, to get you up and running in a way that works for you, and to help you get the most out of Connect. We maintain a technical support team available to both instructors and students for any questions that might arise while using Connect.
Learn More