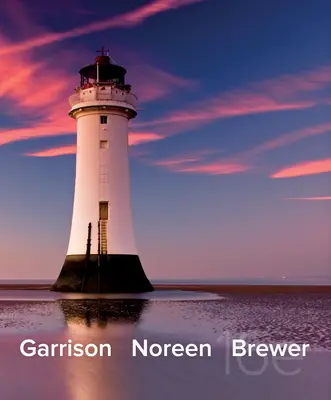 Managerial Accounting
16th Edition
By Ray Garrison and Eric Noreen and Peter Brewer
ISBN10: 1260153134
ISBN13: 9781260153132
Copyright:
2018
Product Details

+
– Connect: A highly reliable, easy-to-use homework and learning management solution that embeds learning science and award-winning adaptive tools to improve student results.
- Garrison's Managerial Accounting is the market leading solution in this area because of its relevance, accuracy, and clarity.
- To provide a consistent and high-quality user experience, the authors write the most important supplements that accompany the book: the solutions manual, test bank, instructor's manual, and study guide making, and are also involved in the development of Connect.


Program Details
Prologue Managerial Accounting: An Overview 1
Chapter One: Managerial Accounting and Cost Concepts 24
Chapter Two: Job-Order Costing: Calculating Unit Production Costs 67
Chapter Three: Job-Order Costing: Cost Flows and External Reporting 110
Chapter Four: Process Costing 154
Chapter Five: Cost-Volume-Profit Relationships 196
Chapter Six: Variable Costing and Segment Reporting: Tools for Management 257
Chapter Seven: Activity-Based Costing: A Tool to Aid Decision Making 310-
Chapter Eight: Master Budgeting 362
Chapter Nine: Flexible Budgets and Performance Analysis 413
Chapter Ten: Standard Costs and Variances 449
Chapter Eleven Performance Measurement in Decentralized Organizations 506
Chapter Twelve: Differential Analysis: The Key to Decision Making 560
Chapter Thirteen: Capital Budgeting Decisions 632
Chapter Fourteen: Statement of Cash Flows 684
Chapter Fifteen: Financial Statement Analysis 725
Integration Exercises 762
Index 773