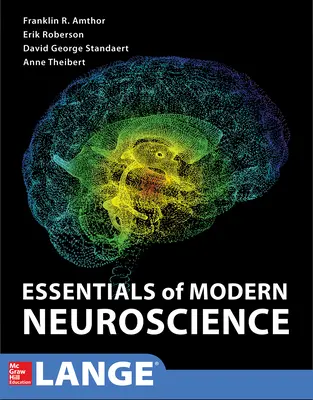 Essentials of Modern Neuroscience
1st Edition
By Franklin Amthor and W. Anne Burton Theibert and David Standaert and Erik Roberson
ISBN10: 007184905X
ISBN13: 9780071849050
Copyright:
2020
Product Details

+
A NEW core textbook on neuroscience with a uniquely clinical focus and an unmatched art program
---
Instructors: choose ebook for fast access or receive a print copy.
---
Program Details
Course Syllabi from other schools do follow Landsman's outlined TOC
***Need to add more clinical neurology related content. Landsman felt that this could be covered in the basic chapters.
TABLE OF CONTENTS
Part I: Cellular Neuroscience
1. Neurohistology
2. Origin of the membrane potential
3. Action potential
4. Single ion channels and gating mechanisms
5. Ion channel structure-function
6. Ion channel diversity and regulation
7. Ion channel diseases
8. Fundamentals of synaptic transmission
9. Synaptic plasticity
10. Neurotransmitter release
11. Neurotransmitter reuptake
Part II: Molecular & Developmental Neuroscience
1. Axon guidance
2. Synapse formation
3. Dendrite formation
4. Gliogenesis
5. Corticogenesis
6. Neuronal migration
7. Neurogenesis and neuronal stem cells
Part III: Sensory & Systems Neuroscience
1. Genes, circuits and behavior
2. Human neurogenetics
3. Visual systems
4. Auditory systems
5. Olfactory systems
6. Motor systems
7. Pain and somatosensory
8. Learning
9. Cognitive neuroscience
10. Affective disorders