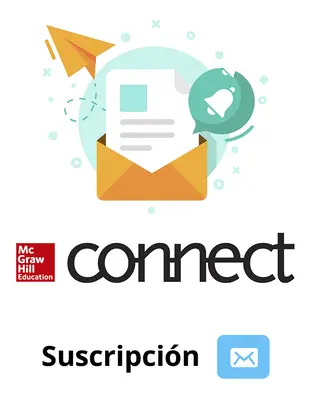 Connect 1-Semester Online Access for International Business
10th Edition
By Charles Hill
ISBN10: 007763814X
ISBN13: 9780077638146
Copyright:
2015
---
Instructors: choose ebook for fast access or receive a print copy.
---
Program Details
Part One-Introduction and Overview
Chapter 1: Globalization
Case: Who Makes the Apple iPhone?
Part Two-Country Differences
Chapter 2: National Differences in Political Economy
Chapter 3: Political Economy and Economic Development
Chapter 4: Differences in Culture
Chapter 5: Ethics in International Business
Case: Siemens Bribery Scandal
Case: Disaster in Bangladesh
Case: Knights Apparel
Case: Japan's Economic Malaise
Case: Indonesia: The Next Asian Giant?
Part Three-The Global Trade and Investment Environment
Chapter 6: International Trade Theory
Chapter 7: The Political Economy of International Trade
Chapter 8: Foreign Direct Investment
Chapter 9: Regional Economic Integration
Case: Legal Outsourcing
Case: The Global Financial Crisis and Protectionism
Case: NAFTA and Mexican Trucking
Case: The Rise of the Indian Automobile Industry
Case: Logitech
Part Four-The Global Monetary System
Chapter 10: The Foreign Exchange Market
Chapter 11: The International Monetary System
Chapter 12: The Global Capital Market
Case: South Korean Currency Crisis Case: Russian Ruble Crisis Case: Caterpillar: Competing in a World of Fluctuating Currencies Part Five-The Strategy and Structure of International Business Chapter 13: The Strategy of International Business Chapter 14: The Organization of International Business Chapter 15: Entry Strategy and Strategic Alliances Case: The Evolving Strategy of IBM Case: IKEA in 2013 Case: General Electric's Joint Ventures Case: The Globalization of Starbucks Case: Coca-Cola's Strategy Part Six-Business Operations Chapter 16: Exporting, Importing, and Countertrade Chapter 17: Production, Outsourcing, and Logistics Chapter 18: Global Marketing and R&D Chapter 19: Global Human Resource Management Chapter 20: Accounting and Finance in the International Business Case: Brazil's Gol Airlines Case: Staffing Policy at AstraZeneca