Biological Investigations Lab Manual
10th Edition
By Warren Dolphin and David Vleck
ISBN10: 0073532266
ISBN13: 9780073532264
Copyright:
2015
Product Details

+
Designed to be used with all majors-level general biology textbooks, the included labs are investigative, using both discovery- and hypothesis-based science methods.
Students experimentally investigate topics, observe structure, use critical thinking skills to predict and test ideas, and engage in hands-on learning. By emphasizing investigative, quantitative, and comparative approaches to the topics, the authors continually emphasize how the biological sciences are integrative, yet unique.
This manual is an excellent choice for colleges and universities that want their students to experience the breadth of modern biology encouraged them to think for themselves.


An instructor's manual, provides detailed advice based on the authors' experience on how to prepare materials for each lab, teachings tips and lesson plans, and questions that can be used in quizzes and practical exams
Read more +
---
Instructors: choose ebook for fast access or receive a print copy.
---
Program Details
BIOLOGICAL INVESTIGATIONS:
Form, Function, Diversity and Process Table of Contents Lab Topic 1 Science: A Way of Knowing Lab Topic 2 Using Microscopes and Observing Cells Lab Topic 3 Using Quantitative Technologies Lab Topic 4 Membranes, Diffusion, and Osmosis Lab Topic 5 Visualizing Biological Molecules Lab Topic 6 Determining the Properties of an Enzyme Lab Topic 7 Measuring Cellular Respiration Lab Topic 8 Investigating Photosynthesis Lab Topic 9 Mitosis and Chromosome Number Lab Topic 10 Modeling Meiosis and Determining Cross-Over Frequency Lab Topic 11 Analyzing Fruit Fly Phenotypes and Genotypes
Interchapter: An Outline of Sterile Technique
Lab Topic 12 Isolating DNA and Transformation with Plasmids Lab Topic 13 Modeling Processes in Evolution
Interchapter: Dealing with Diversity
Lab Topic 14 Investigating Bacterial Diversity Lab Topic 15 Protists: The First Eukaryotes Lab Topic 16 Ancestral and Derived Characteristics of Seedless Plants Lab Topic 17 Derived Characteristics of Seed Plants Lab Topic 18 Investigating Fungal Diversity and Symbiotic Relationships Lab Topic 19 From Basal to Bilateral Animals Lab Topic 20 Protostomia: Lophotrochozoa Lab Topic 21 Protostomia: Ecdysozoa Lab Topic 22 Deuterostomes and the Origins of Vertebrates Lab Topic 23 Investigating Plant Cells and Tissues Lab Topic 24 Vascular Plant Functional Anatomy Lab Topic 25 Flowering Plant Reproduction, Development, and Dispersal Lab Topic 26 Research Project: Chemical Signals in Plant Development Lab Topic 27 Investigating Digestive, Renal, and Reproductive Systems Lab Topic 28 Investigating Circulatory Systems Lab Topic 29 Investigating Animal Gas Exchange Systems Lab Topic 30 Investigating Muscle and Skeletal Systems Lab Topic 31 Investigating Nervous and Sensory Systems Lab Topic 32 Estimating Population Size, Growth and Dispersion Appendix A Significant Figures and Rounding Appendix B Making Graphs Appendix C Simple Statistics Appendix D Writing Reports and Scientific Papers
Connect
By prompting students to engage with key concepts, while continually adapting to their individual needs, Connect activates learning and empowers students to take control resulting in better grades and increased retention rates. Proven online content integrates seamlessly with our adaptive technology, and helps build student confidence outside of the classroom.
Learn More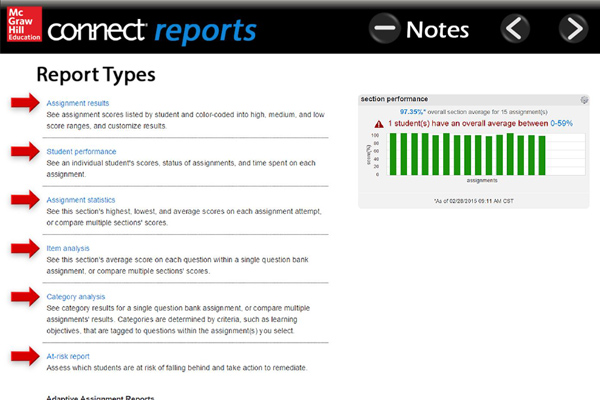 Connect Reporting
View complete, at-a-glance reports for individual students or the whole class. Generate powerful data related to student performance across learning outcomes, specific topics, level of difficulty and more. Additionally, you can compare student performance in different sections of the course.
Learn More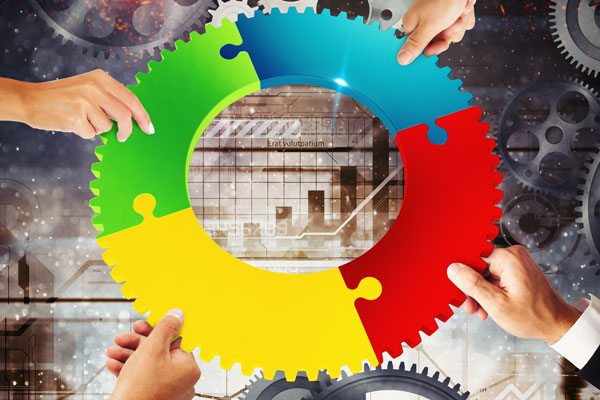 LMS Integration
With a single point of access, Connect seamlessly integrates with every learning management system on the market today. Quickly access registration, attendance, assignments, grades, and course resources in real time in one, familiar location.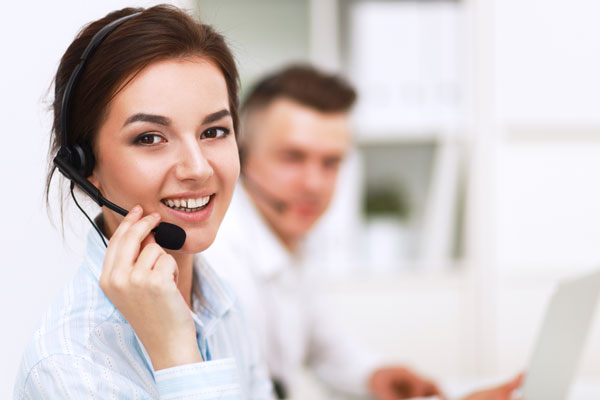 Implementation and digital support
We provide self-directed resources, local, on campus training, and live webinar sessions, to get you up and running in a way that works for you, and to help you get the most out of Connect. We maintain a technical support team available to both instructors and students for any questions that might arise while using Connect.
Learn More