We now have the ability to harness theories from psychology and cognitive sciences in our software and embed these theories in the core structure of a course – deep within the content itself.
Well-researched and tested theories drive our technology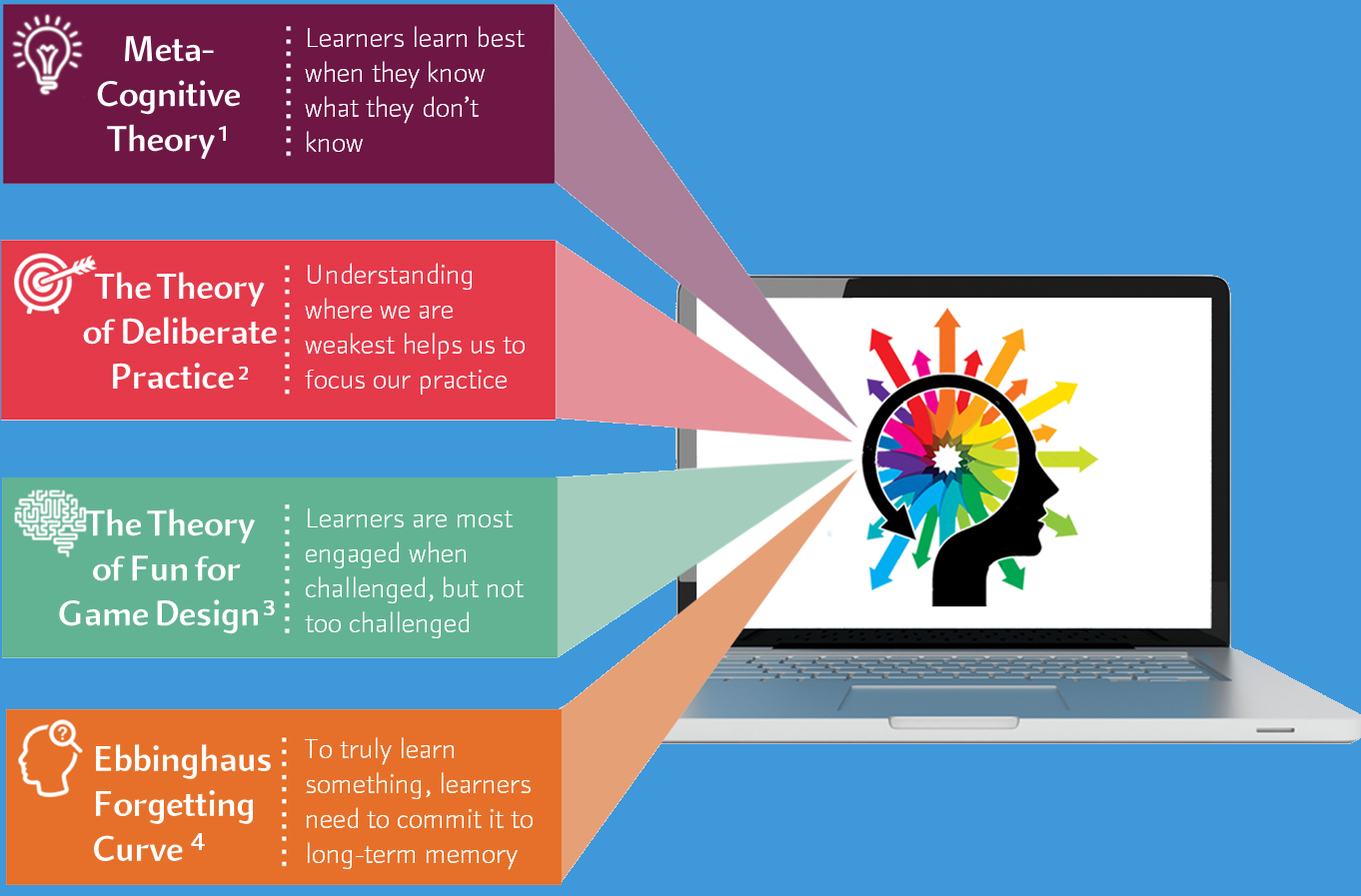 Flavell, J. H. "Metacognition and cognitive monitoring: A new area of cognitive-developmental inquiry." American Pyschologist (1979) 34,906 -911. Print.
Ericsson, K. Anders, Krampe, Ralf Th., Clemens Tesch - Romer. "The Role of Deliberate Practice in the Acquisition of Expert Performance". Psychological Review Vol. 100 No. 3 (1993) 363-406. Print
Ebbinghaus, Herman, Trans. Clara E. Bussenius and Henry A. Ruger Memory: A Contribution to Experimental Psychology, Eastford, CT: Martino Fine Books, 2 – 11. Print
Koster, Raph. A Theory of Fun for Game Design. Scottsdale, AZ: Paraglyph Press, Inc., 2005. Print.
Available within McGraw-Hill Connect®