Partnering with Austin Community College to Accelerate Student Learning
---
February 28, 2018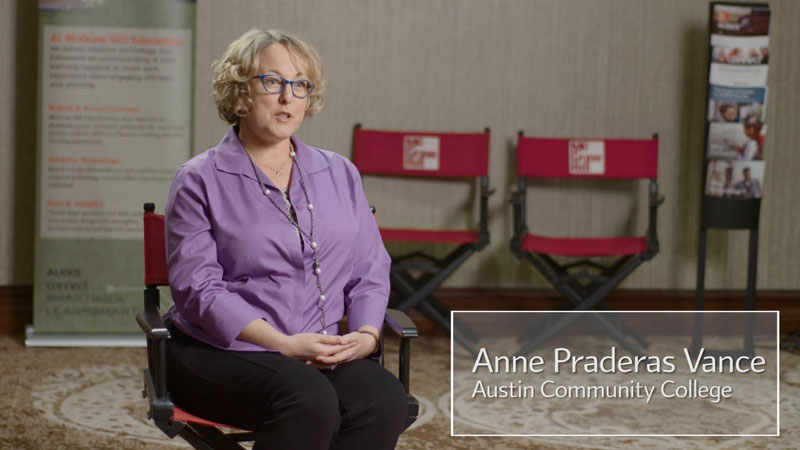 In 2015, Austin Community College - Highland Campus unveiled a new, state of the art student-centric, open space learning environment, called the ACCelerator, that utilizes technology to help teach and support students. The ACCelerator space offers 600+ computer stations, 15 group study rooms, and numerous classes involving tutoring, academic support, career advising, IT support, and community engagement.
Partnering with Austin Community College, McGraw-Hill Higher Education's adaptive program, ALEKS, has been utilized in the ACCelerator to provide a personalized learning experience to ACC students. Using adaptive software capabilities, ALEKS identifies students' individual strengths and weaknesses and then focuses their time on the areas each individual student needs help on the most.
Hear from Austin CC Professor Anne Praderas Vance to learn more about the ACCelerator and ALEKs partnership:
Are you going to be in Austin for @SXSWedu? Stop by our Learning Lab at the Hilton Austin, Room
406 to learn more! Or join us for a guided tour of the ACCelerator at Austin CC on Wednesday, March, 7th 6 – 8pm.
More from McGraw-Hill Higher Education