How Your Extracurriculars Can Help You Land a Job
Published April 7, 2016
---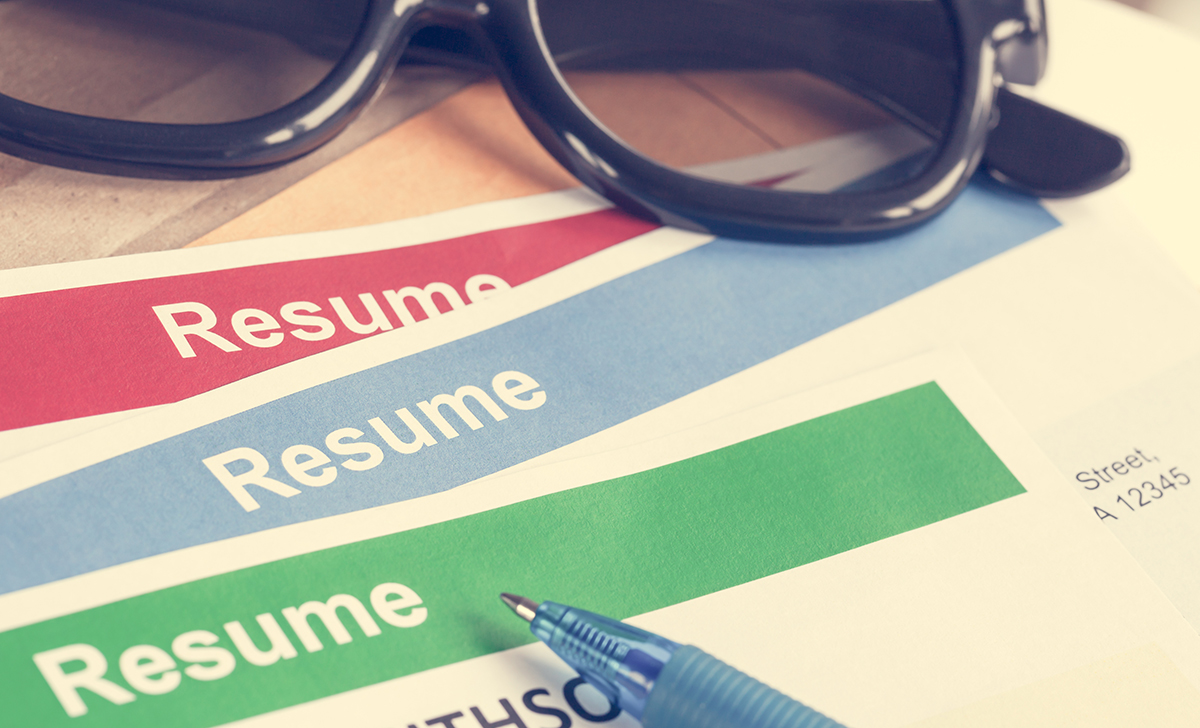 For the past two years, you've been volunteering at the food shelter every. single. Friday. Or maybe you've been writing an article a week for your school's newspaper since sophomore year. Or, you've been waking up each morning while it's still dark and heading to swim practice.
You probably didn't join these activities to boost your career, but guess what? They can still help you get a job. After all, you've invested time and energy into them, which demonstrates your dedication and commitment. Plus, they can help you network and show off your multi-faceted personality.
Read on to learn how to maximize your extracurriculars in the job search.
Add Your Extracurriculars to Your Resume
College students and recent grads often have trouble coming up with enough material to fill a resume. If this sounds familiar, MIT Assistant Director for Career Counseling and Training Lily Zhang advises new grads to consider adding extracurriculars. (Disclaimer: By "enough material," Zhang means "enough to fill one page." Right after college, anything over one page is likely too much!)
Not sure what's appropriate to add? Here's how to determine whether you should include an extracurricular activity on your resume:
Is it somehow related to your future job? (Let's say you're a member of the American Marketing Association, and you want to go into marketing, then include it!)

Is it academic or associated with your school? (Like your college's honor society, Model UN, student government, or the student newspaper)

Is it something an employer might be involved with? (Like a Greek organization or a national club)

Is it something you've been involved with for 2+ years or helped lead/manage?
If you answered yes to one or more of those questions, awesome! Your extracurricular activity belongs on your resume.
"Basically, the extracurricular should add value," explains Keith Pescosolido, Director of Recruiting for Drift. "For example, sales managers love to see a potential sales representative has played sports, because it shows that person is competitive and can handle pressure."
Following this general rule, reconsider including:
Fun but not professional activities, like ultimate frisbee, Quidditch, or the tree-climbing club

Any activity you participated in under a semester

Hobbies (Like reading, biking, or cooking)
Now that you know what's appropriate to include, let's get to the good stuff: how to include it.
How to Feature Your Extracurricular Activities on Your Resume
"Most students tend to be involved in two types of extracurriculars: the ones they're super involved in and the ones they occasionally show up to events for," Zhang says. "I encourage students to put their more involved extracurriculars under a 'Leadership' section on their resume. Other more minor ones can either be left off entirely if they're not relevant or included in an 'Activities' section if they are."
Keep your formatting consistent, Zhang advises. If the other entries look like this:
Position Title, Company
Location, Date
then your extracurricular activities should be formatted that way as well:
Title ("Member" or your leadership title, if you had one), Organization
Location, Date
If you don't have any notable accomplishments to include, you can stop there. In fact, Zhang says it's better to write nothing than a bland, generic description of what you did, like "Performed research on relevant issues and participated in Model UN conferences."
"Resume space is precious and should be used wisely,"
she comments.
But if you've done something extraordinary or strikingly impressive, like "Received second place in 2015 swim tournament," definitely include it.
According to Pescosolido, students and recent grads should include one bullet point, "two at the max," under each extracurricular.
"Recruiters and hiring managers are interested in extracurriculars, but we're more interested in your real-life experience, like internships and co-ops," he says.
Use Your Extracurriculars to Network
Pop quiz: How do you picture yourself finding your first post-grad job?
A. Through a connection
B. With a company you previously interned for
C. On a jobs board
If you picked C), we've got bad news: more than 50% of jobs are never posted online. They're filled when an employee mentions to the boss, "I know someone who will be great for that role," or when a hiring manager learns a professional with the right skills is looking for a new position.
Realizing it really can be all about who you know is scary, but we've got good news.
"I absolutely recommend students contact the alumni of their extracurricular activities," Zhang says. "It's always easier to reach out to people you've shared a common experience with."
First, make sure you've added everyone in your organization on LinkedIn. (Within reason—if you're in a club with 10,000 members around the nation, stick to the ones you know personally!)
When you start searching for an internship or job, find five to ten of those people who are in your desired field or profession. Let's say you want to become a graphic designer. Use LinkedIn to see if any past or present members are working as graphic designers or at a company that hires graphic designers.
After you've identified these contacts, send them each a short message.
Try using this template:
Hi [name],
Hope you're doing well! We were both in [extracurricular] together from [Date - Date]. I wanted to reach out because I'm currently looking for an entry-level position as a [job title], and I was wondering if you knew of any open jobs or leads. Thank you so much!
Sincerely,
[Your name]
"It's always about getting your foot in the door," Pescosolido says. "If you have a conversation with that alumni, he or she can pass along your resume to the company's recruiter and hiring manager along with a note. It's way better than blindly throwing your resume out there."
Mention Your Extracurriculars During the Interview
Even if the interviewer doesn't specifically say, "Give me an example of…", you should always provide one. Think of this like writing a paper: if you don't include a citation because you think your statement is obviously true, your instructor is still going to circle it and write, "Where's your proof?"[M1]
Here's where your extracurricular experiences come in—they're a great source of examples to use when substantiating your interview responses.
"Thinking about extracurricular activities within the context of skills you've built and can showcase and then coming up with examples is great way to prepare for an interview,"
Zhang says.
Imagine the interviewer asks, "What do you believe is your greatest strength?"
You could say, "I think my greatest strength is my ability to find creative solutions. Whenever I'm confronted by a problem without an immediate or obvious solution, I'm able to think outside the box to develop one.
For example, when I was president of the English Club, I learned 20 of our members couldn't afford our quarterly dues. We needed to raise $2,000 in a month. After some brainstorming, I came up with the idea to host a poetry reading at a local bookstore. The bookstore let us use the space for free, so all the ticket and refreshment profits went straight to our cause. Since I got the party advertised on the local radio, we had more than 70 attendees—more than enough to keep our members!"
That answer would definitely impress the hiring manager more than if you'd stopped after the first two sentences.
Pay It Forward
Your extracurriculars can play an invaluable role in your job search, and once you do snag that awesome position, here's one more tip: go back to your organization and participate as an alumni member. Not only will this give you a chance to share your experiences with new members, but who knows? You may just meet a talented senior whom you'll someday recommend as a great hire.
---
About the Author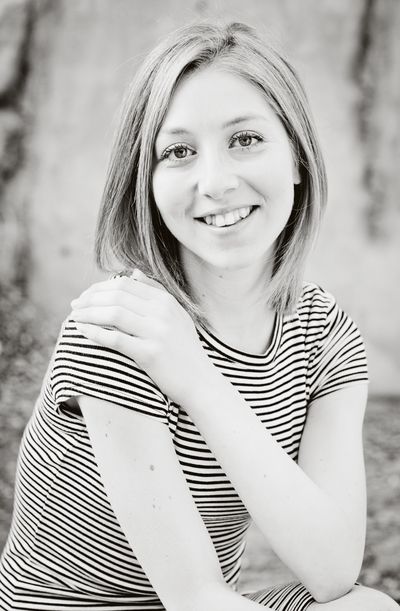 Aja Frost
Aja Frost is a freelance writer who covers tech, design, productivity, and career advice. Check out her website or say hi on Twitter.