Dorm Room Recipe: Chocolate Peanut Butter Mug Cake
Published October 31, 2014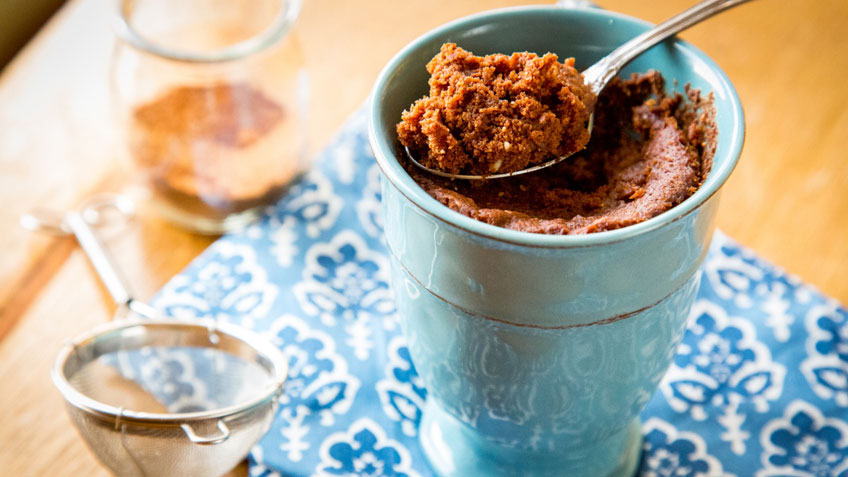 There's no better way to make friends than with chocolate! Throw together this scrumptious treat and watch your dorm room become "the place" to be. Just be sure you've prepared enough to share!
prep time: 5 - 7 minutes
cook time: 1 minute and 15 seconds
total time: 8 minutes
Equipment:
microwave
microwave-safe mug
fork or whisk

Ingredients:
1½ tablespoon butter
3 tablespoons milk
2 tablespoons peanut butter
3 tablespoons all-purpose flour
3 tablespoons sugar
1½ tablespoons cocoa powder
¼ teaspoon baking powder
pinch of salt

Directions:

Step 1: Add the butter to the microwave-safe mug and pop in the microwave for 10 seconds to melt.

Step 2: Add the remaining ingredients to the mug. Whisk until smooth.

Step 3: Place mug back in microwave and cook on HIGH for 1 minute and 15 seconds. Allow to cool before digging in.