Dorm Room Recipe: Cheese Tortellini in Tomato Sauce
Published October 31, 2014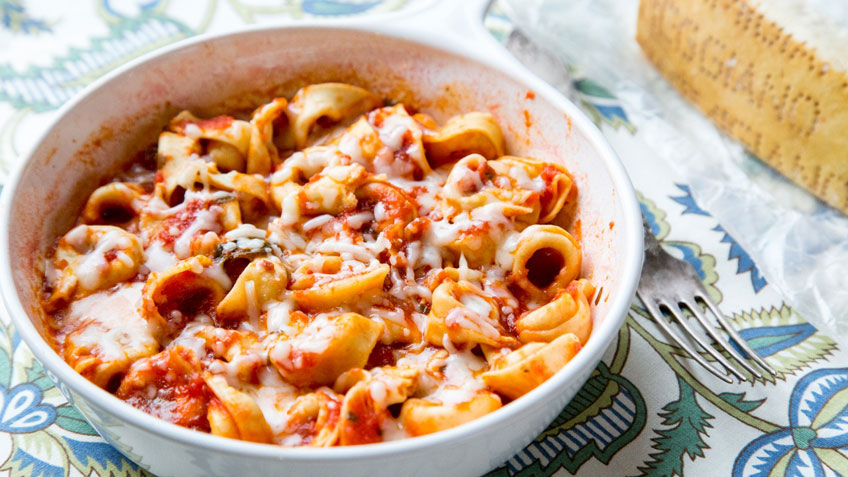 Super stressed and have no time to run over to the cafeteria? You can whip up a satisfying dinner in less than 5 minutes—right in your dorm room—and get back to studying without skipping a beat. Try this recipe tonight.
prep time: 3 minutes
cook time: 1 minute and 45 seconds
total time: 5 minutes
Equipment:
microwave
microwave-safe bowl and cover
spoon

Ingredients:
1 cup refrigerated (not frozen!) cheese tortellini
¾ cup tomato sauce
2 tablespoons grated cheese of choice (mozzarella or parmesan)

Directions:

Step 1: Pour tortellini into the microwave-safe bowl.

Step 2: Pour sauce over the tortellini, and using your spoon, toss to coat.

Step 3: Place bowl in microwave and cover. Cook on HIGH for 1 minute.

Step 4: Remove from microwave and carefully mix with the spoon.

Step 5: Sprinkle grated cheese over the top. Pop back into microwave and cook for another 45 seconds or until cheese is melted.