Still Haven't Chosen a Digital Learning Solution For Your Course? Here's What You Need to Know
---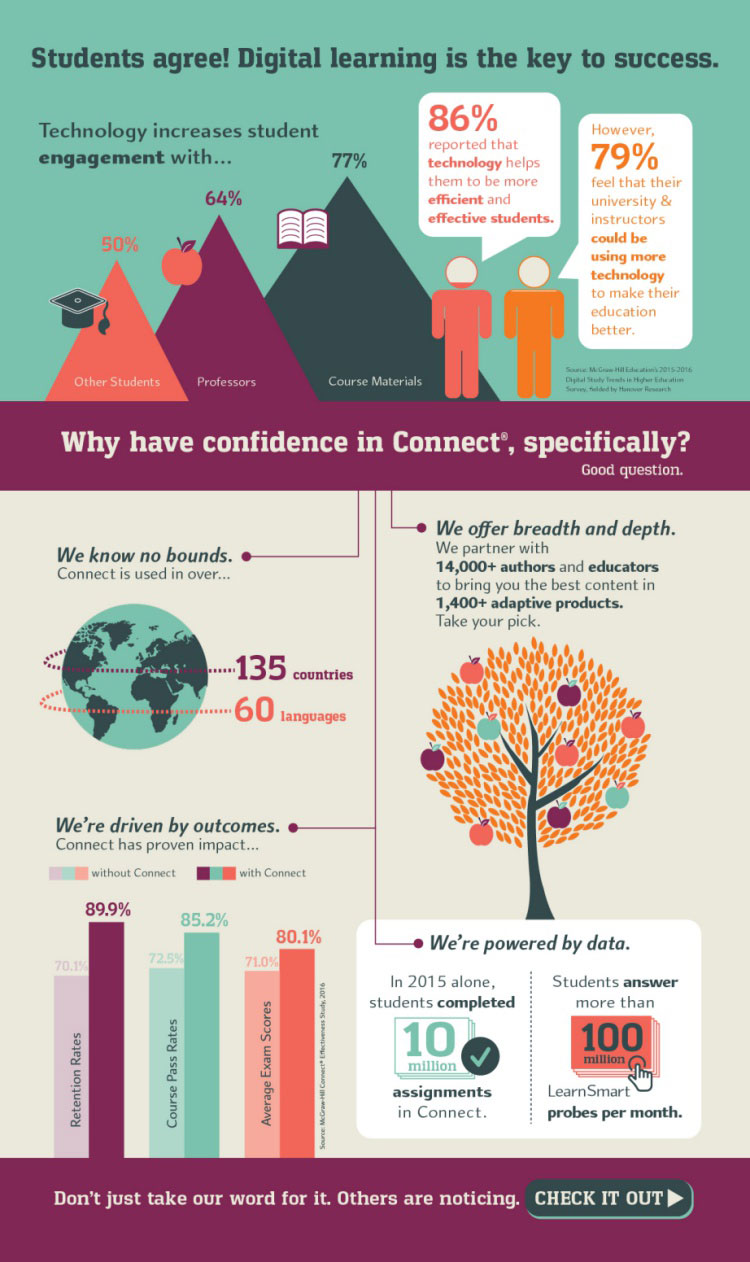 The clock is ticking, and time is running out on choosing the digital solution you'll be adopting for your course.
We've already told you that McGraw-Hill Education products leverage learning science to drive better student outcomes—this means that our innovative products are proven to help students get better grades while saving educators time.
What makes these digital products so effective? Cutting-edge adaptive technologies continually personalize the learning experience and engage the student, while deep analytics measure the results, making the products smarter on how best to guide each student toward achievement.
But, don't take our word for it. We'll let a few less biased opinions do the talking:
McGraw-Hill Connect Won the 2016 CODiE Award for Best Personalized Learning Solution in Postsecondary Education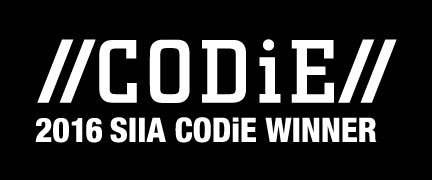 This year, McGraw-Hill Connect took first place in only peer-recognized award program in education and technology. CODiE winners are determined by a rigorous process that includes peer nomination, expert reviews, and voting. We're honored (but not surprised) to be recognized by our peers for providing digital products that offer better outcomes for students.
Instructors and Students Speak Out on Connect
Connect doesn't just win prestigious awards, it helps real educators and students . We polled over 8,000 instructors and students who use Connect to find out exactly how it helps them teach and learn—and what could be improved. Here is what we found: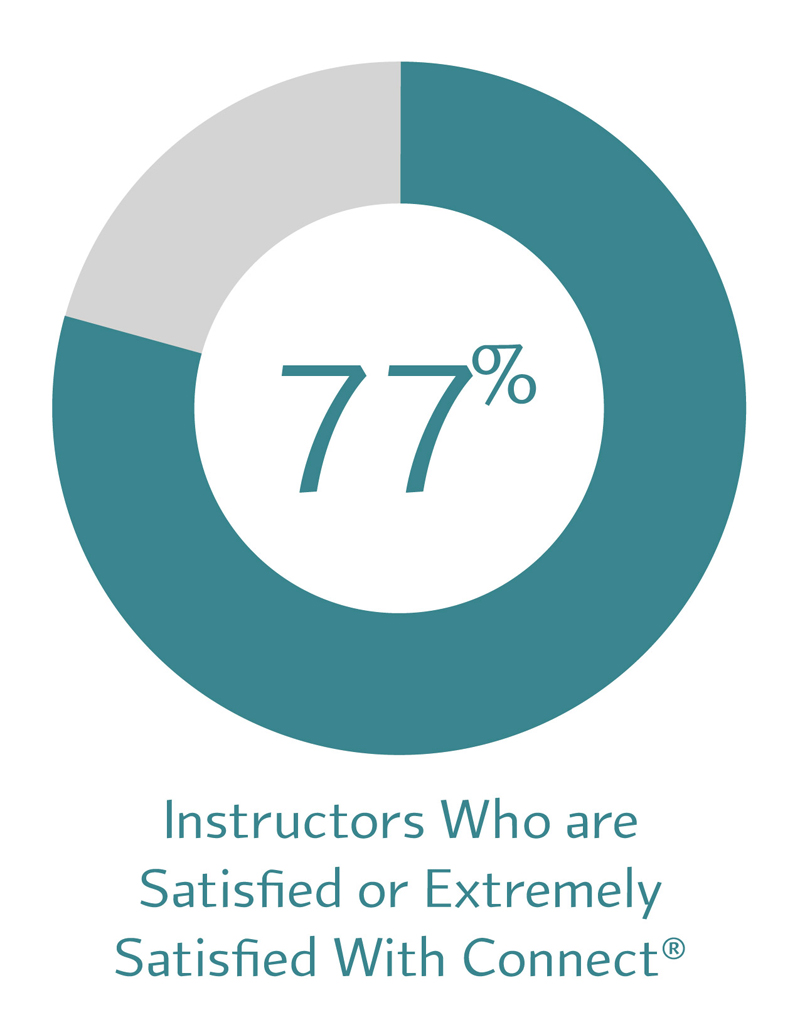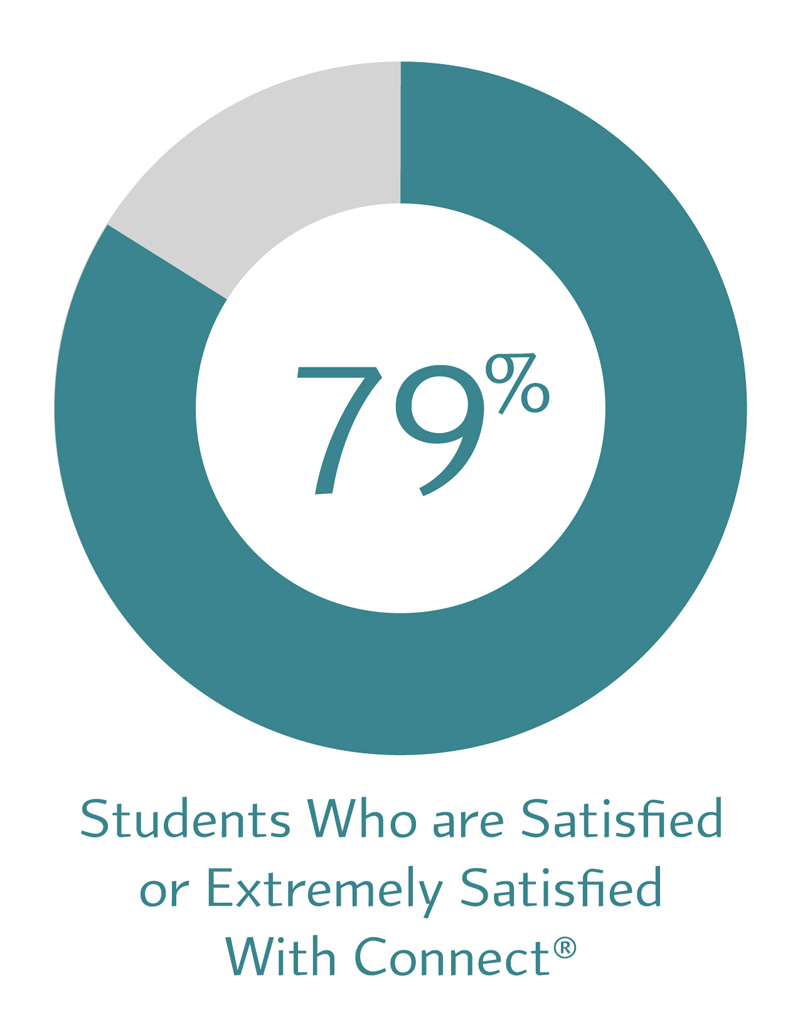 "I love its simplicity. It is very easy to use and to understand, and there are study options."
Students and instructors report these three attributes as most important in a digital learning solution:
relevance to coursework

content quality

ease of use
So, how does Connect measure up? We asked instructors how satisfied they were Connect across these three significant attributes and here's what they reported: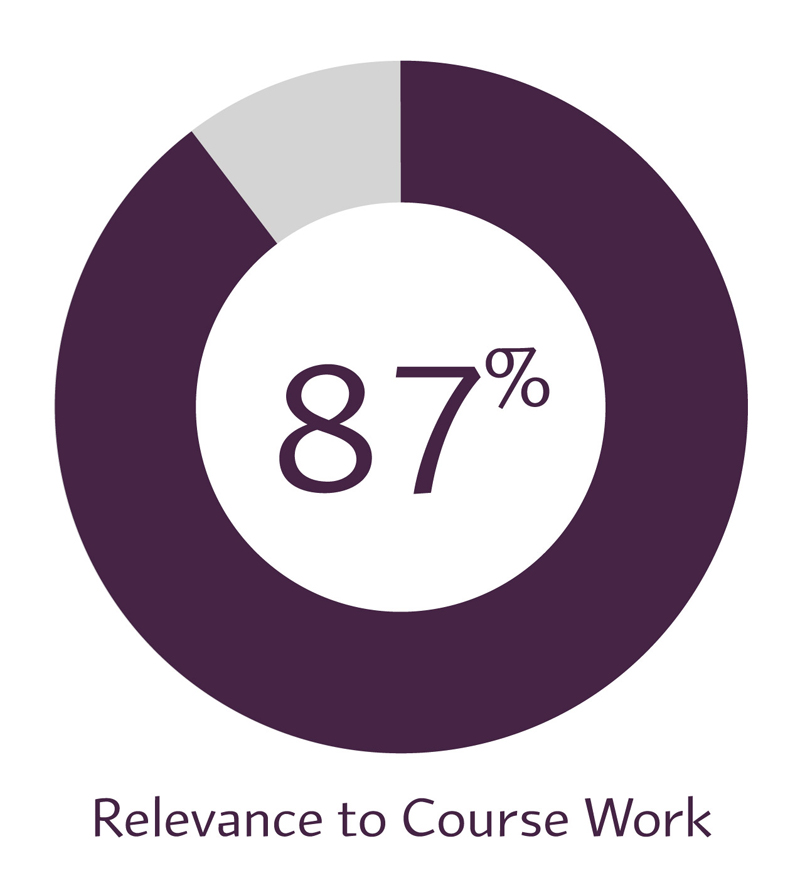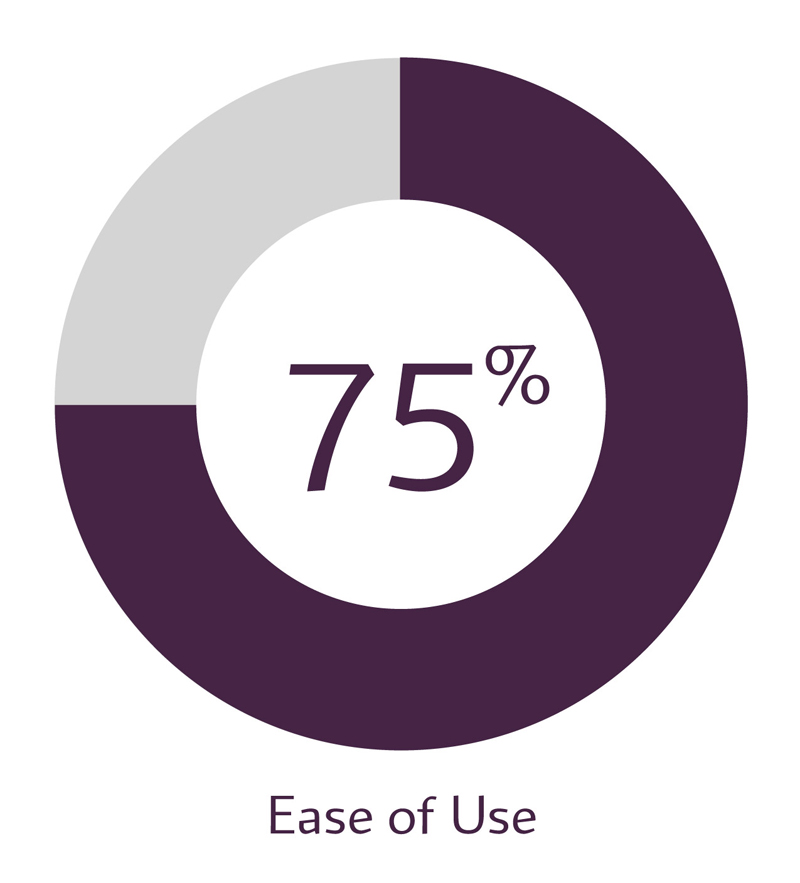 Listen In As One Instructor Describes Her Experience with Connect
Still not convinced? Hear what a real educator has to say about using Connect in the classroom: