McGraw-Hill Connect® Wins the 2016 CODiE Award!
Published May 19, 2016
---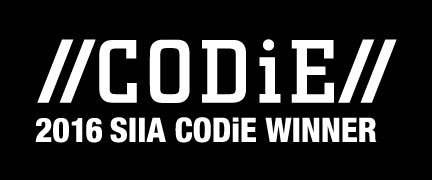 Every year, the Software & Information Industry Association (SIIA) awards the most innovative educational technology products with the prestigious CODiE Award. Established in 1986, the CODiE Awards are the only peer-recognized program in education and technology; winners are determined by a rigorous process that includes peer nomination, expert reviews, and voting.
For the second year, McGraw-Hill Connect has been recognized as the CODie Award winner in Postsecondary Learning Content Solution. We, at McGraw-Hill Education, are honored to be recognized for this achievement and grateful for the opportunity to help learners and educators meet their goals each day.
Learn more about Connect here.