Using CONNECT Raised Pass Rates by 14% in Virginia Tech Course—Get the Details
Published October 31, 2014
---
Professor Amy Smith used Connect® Personal Health to convert her face-to-face course to an online, asynchronous course and she found it to be a perfect solution for teaching her large enrollment classes of up to 700 students, and her students have shown significant improvement as a result.

Using Connect led to:

a 12% increase in exam scores
a 14% increase in pass rates
Read this CASE STUDY to learn about the 12% increase in exam scores and a 14% increase in pass rates that Professor Smith's students experienced with Connect!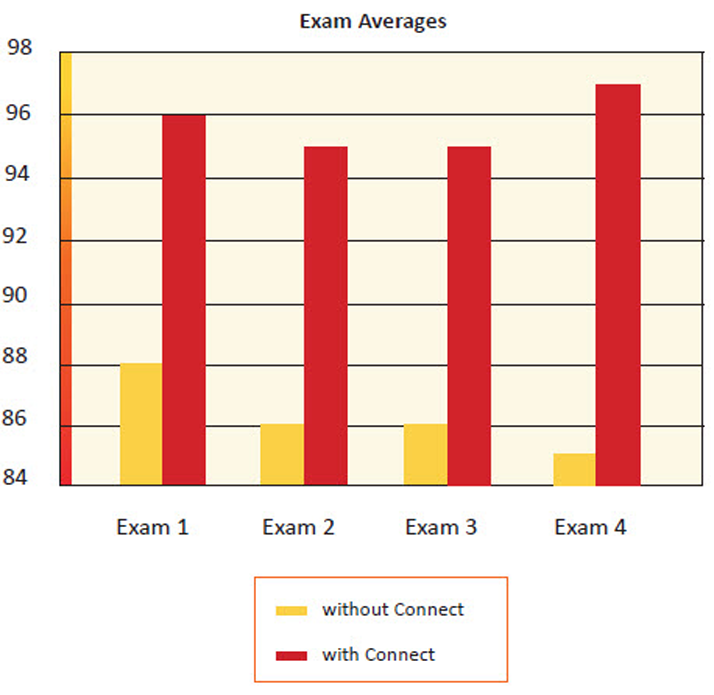 According to Professor Smith, using Connect has been a win for everyone and would recommend it to other faculty. "It allows me to offer this elective class to about 600 students per semester and 50 during each summer session. It gives the students the opportunity for self-study, and I am there to answer questions about the material and the process. Without Connect, we could not offer the class to this number of students. It's a popular class at Virginia Tech."

She now plans to use more of the available features in Connect, such as Tegrity lecture capture to integrate recorded lectures into her next offering of Personal Health.

Download the full study case here.