McGraw Hill Connect® for Microbiology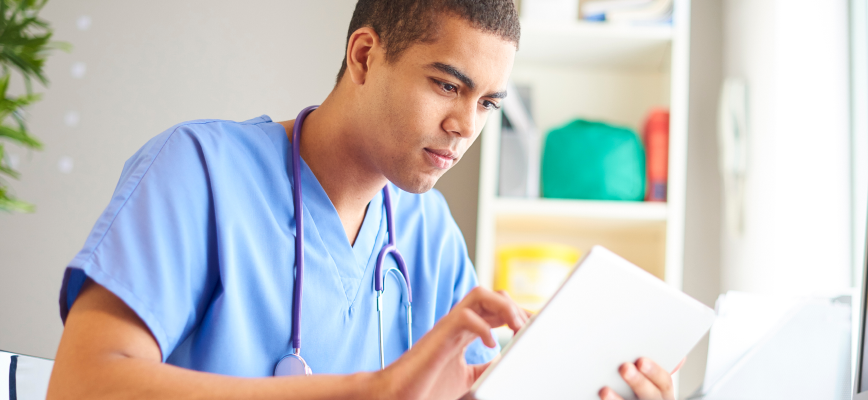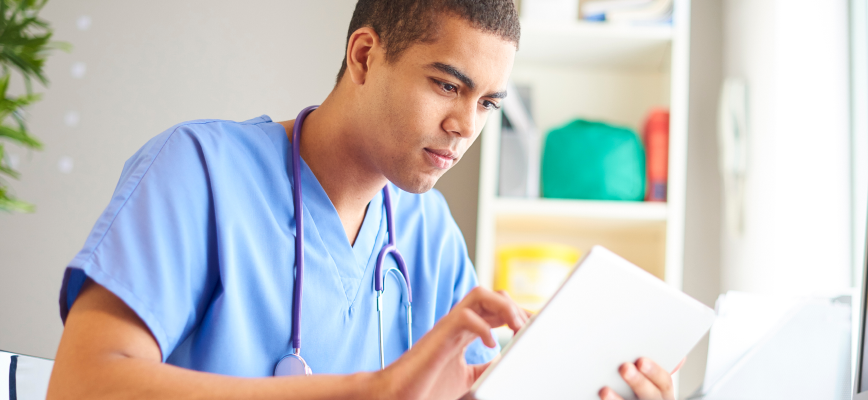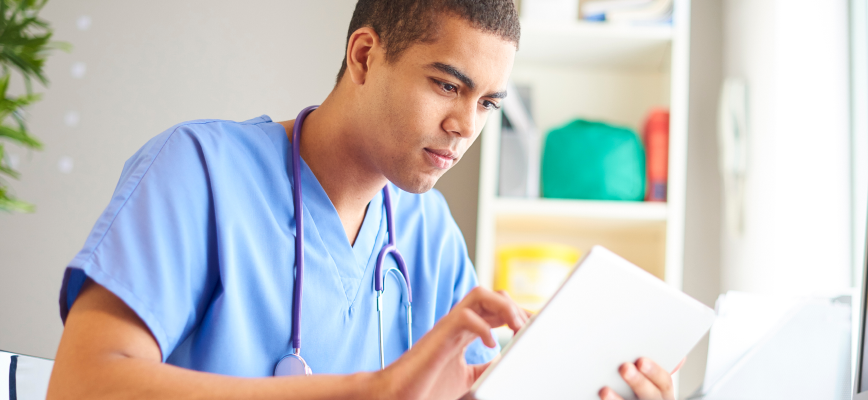 SmartBook 2.0 is the Smart Choice for Tailored Content
SmartBook 2.0 is a targeted reading experience that prepares students for a higher level of learning. It contains the same content as the print book, but actively tailors that content to the needs of the individual. Adaptive technology guides the student to master and remember key concepts, targeting gaps in knowledge and offering customized feedback.

The free ReadAnywhere® App makes it easy for students to fit learning into their lives – anytime, anywhere – by allowing them to download their entire eBook or individual chapters to a smartphone or tablet and read without an Internet connection.
Learn More about SmartBook 2.0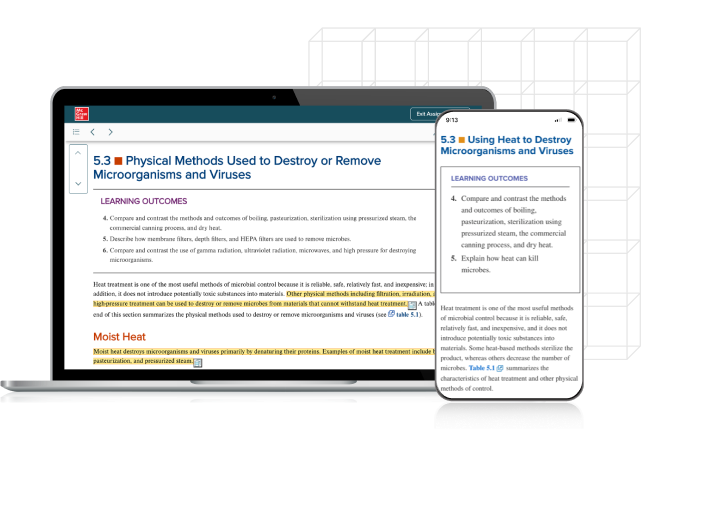 Helping to Prepare Students for Success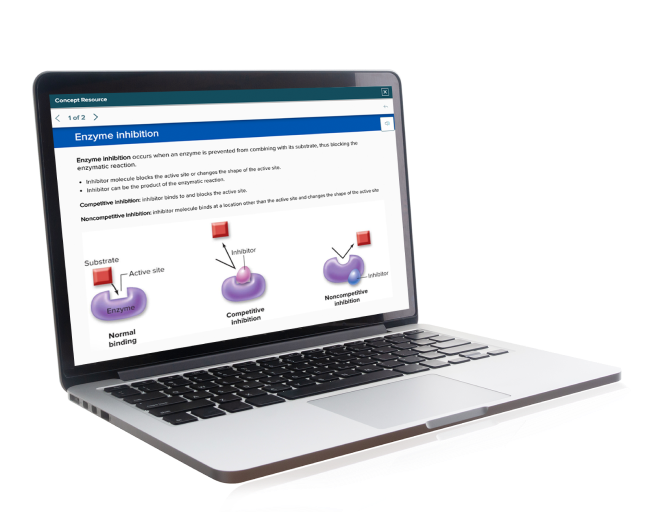 Microbiology Prep
Prep for Microbiology provides an adaptive tool designed to help students quickly and efficiently prepare for college-level coursework. Microbiology Prep individually identifies essential concepts students don't fully understand and provides learning resources to teach these concepts, so they enter the course prepared. Modules include:
Fundamentals of Science -
The Science of Biology

Chemistry of Life
Cell Structure and Function
DNA Biology
Survey of Organisms
Fundamentals of Math and Statistics for Life Sciences


Basic Math Skills
Graphing and Statistics
Fundamental Skills for the
Scientific Laboratory

Basic Laboratory Safety and Considerations
Laboratory Skills and Knowledge
Writing Laboratory Reports
Fundamentals of
Student Success

Preparing for Academic Success
Knowledge Acquisition
Maturing Academic Skills
Interactive Questions and Animation Learning
Interactive content including videos, animations, and assessment content bring key concepts to life, which drives student engagement and critical thinking skills.
Helping Students Gain a Deeper Understanding of Core Concepts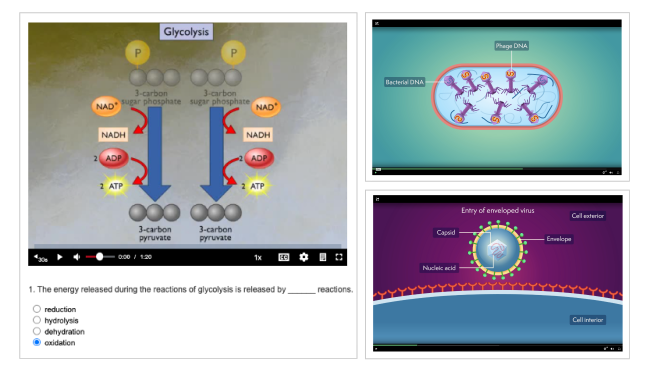 Bringing Relevancy into Your Course
These assignable modules help students see how Microbiology relates to their everyday lives. Each module consists of an overview of scientific concepts, engaging visuals, and in-depth application of those concepts. These 9 modules will help to ensure students are retaining the information around these important concepts.
Scientific Thinking in Everyday Life
Fermentation and the Making of Beer
Microbes and Cancer
Vaccines: Your Best Defense
Global Health: Impact of Infectious Disease
Antibiotic Resistance
Emerging and Re-emerging Infectious Diseases
Biotechnology: The Helpful Side of Microorganisms
COVID-19: The Rise of a Global Pandemic
Virtual Labs
Virtual Labs is a fully online lab solution that can be used as an online lab replacement, preparation, supplement, or make-up lab to bridge the gap between lab and lecture. These simulations help a student learn the practical and conceptual skills needed, then check for understanding and provide feedback. With adaptive pre-lab and post-lab assessment available, instructors can customize each assignment.
Learn More about Virtual Labs
Bridging the Gap Between Lecture & Lab
Watch these Videos to Make the Most of Virtual Labs
Enhancing your Face-to-Face Lab with Connect Virtual Labs
How to Enhance Lecture with Virtual Labs
How to Use Virtual Labs in a Fully Online Course