Shift Your Paradigm from Definitions to
Dynamic
"I don't teach definitions anymore. I get right into analysis, news articles, and discuss the things that are exciting!" I let Connect® teach the basics, so I can be the educational expert I trained to be."
Meeting you and your students where you are.
Using a personalized approach to teaching and learning, Connect is powered by adaptive technologies so your students learn more efficiently, retain more and achieve better outcomes and you can provide the engagement and expertise for more "aha" moments.
But wait - there's more.
You know it, we know it. A product isn't a solution. A real solution is affordable, reliable, and comes with the training and support you need - when, where and how you want it.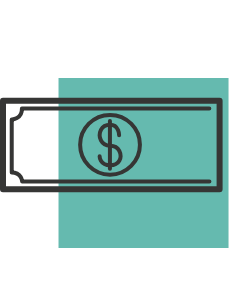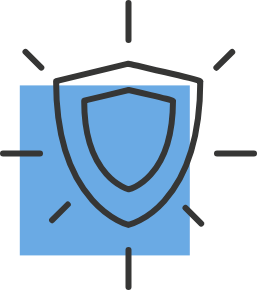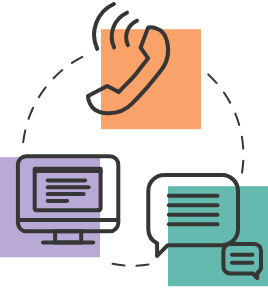 McGraw-Hill is dedicated to truly supporting you and your students by knocking down the barriers to success. Whether it's through the inclusive access program to drive down costs and provide all students with first day of class access, our 99.97% uptime with Connect, or our committed implementation and training team - we put customer satisfaction first.
Test Builder in Connect
Available within Connect, Test Builder is a cloud-based tool that enables instructors to format tests that can be printed or administered within a Learning Management System. Test Builder offers a modern, streamlined interface for easy content configuration that matches course needs, without requiring a download.
Test Builder allows you to:
access all test bank content from a particular title.
easily pinpoint the most relevant content through robust filtering options.
manipulate the order of questions or scramble questions and/or answers.
pin questions to a specific location within a test.
determine your preferred treatment of algorithmic questions.
choose the layout and spacing.
add instructions and configure default settings.
Test Builder provides a secure interface for better protection of content and allows for just-in-time updates to flow directly into assessments.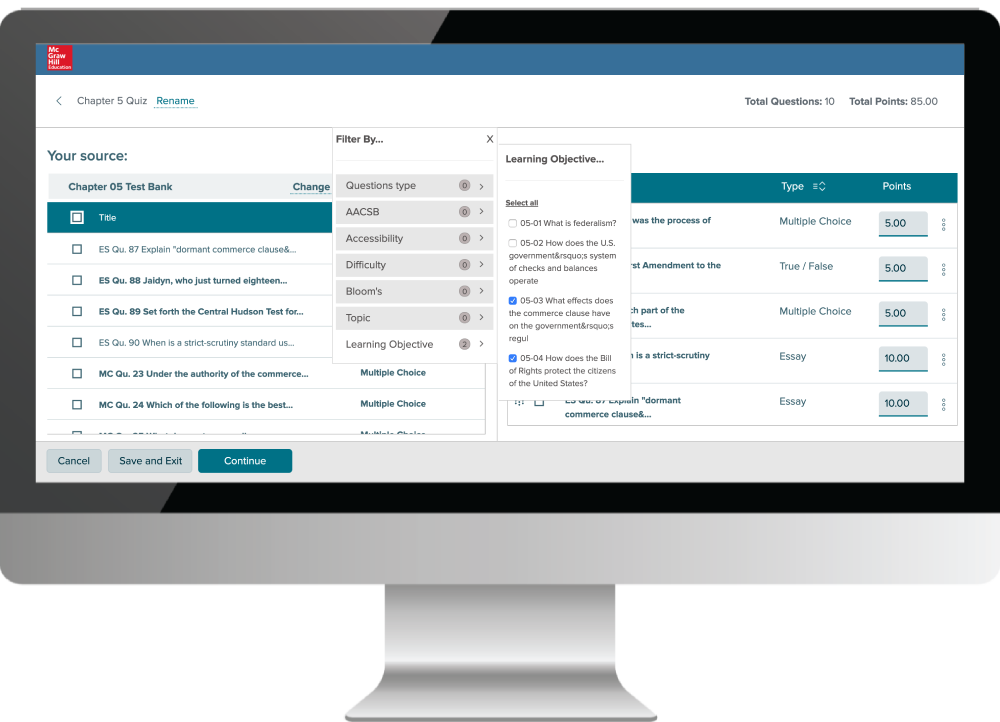 Customer Reviews
"Connect has improved my student's outcomes by allowing them to access course-related materials in multiple ways on multiple devices, giving them a personalized and adaptive learning experience."
Ph.D., Co-Chair, Winston-Salem State University
"Using Connect reports has helped improve my course by allowing me to understand where students struggle with the material and therefore tailor my instruction to those areas. I can target specific topics or learning outcomes that have been problematic for students."
—Ginger Fisher, Ph. D., Assistant Professor and MBS Director, University of Northern Colorado
Provide real value for real students.
Heidi shares her story of how Connect impacts the balance between affordable materials and improved student outcomes.