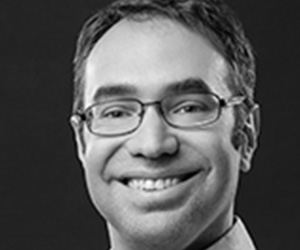 Dr. Ryan Baker
Associate Professor, Graduate School of Education, University of Pennsylvania
Dr. Baker is an Associate Professor in the Graduate School of Education at the University of Pennsylvania.
He researches how students use and learn from educational games, intelligent tutors and other kinds of educational software. Drawing on the fields of educational data mining, learning analytics and human-computer interaction, he develops methods for mining the data that come out of the interactions between students and educational software. He then uses this information to improve our understanding of how students respond to educational software, and how these responses influence their learning.
Prior to joining Penn GSE, Dr. Baker was an associate professor in the Department of Human Development at Teachers College, Columbia University. While at Teachers College, he taught the "Big Data and Education" MOOC twice, with total enrollment of more than 50,000 students.
He has served as founding president of the International Educational Data Mining Society, where he currently serves on the board of directors. He has been co-author on nine award-winning papers. He serves as co-lead of the Big Data in Education spoke of the NSF Northeast Big Data Hub.
Published Articles & Research
---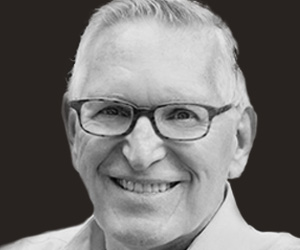 Dr. Robert S. Feldman
Deputy Chancellor and Professor of Psychological and Brain Sciences, University of Massachusetts, Amherst
Dr. Robert S. Feldman is Deputy Chancellor of the University of Massachusetts Amherst, where he is also Professor of Psychological and Brain Sciences and Interim Dean of the College of Education. He is winner of the College Distinguished Teacher award and is a Fellow of the American Psychological Association, the Association for Psychological Science and the American Association for the Advancement of Science. He also is past president of the Federation of Associations in Behavioral and Brain Sciences Foundation, which advocates for the social sciences.
He has published extensively on how social psychological factors impact educational practice, including the book The Social Psychology of Education: Current Research and Theory. Dr. Feldman also edited The First Year of College, which examines best practices that lead to student success, and he is currently working on a successor volume, The First Year of College: Research, Theory, and Practice on Improving the Student Experience and Increasing Retention, which will be published by Cambridge University Press. In addition, he is the author of a best-selling series of books for college first-year students, as well as author of several introductory psychology texts. Alongside his interest in improving educational practice, he has written extensively on deception and self-presentation. His research has been supported by grants from the National Institute of Mental Health and the National Institute on Disabilities and Rehabilitation Research.
Published Articles & Research
---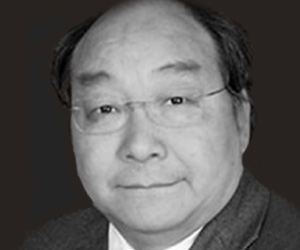 Dr. Xiangen Hu
Professor in Department of Psychology, University of Memphis and Dean of Psychology, Central China Normal University
Dr. Xiangen Hu is a professor in the Department of Psychology and Department of Electrical and Computer Engineering at the University of Memphis (UofM) and senior researcher at the Institute for Intelligent Systems (IIS) at the UofM. He also is a visiting professor at Central China Normal University (CCNU). Dr. Hu received his M.S. in applied mathematics from Huazhong University of Science and Technology, and his M.A. in social sciences and Ph.D. in Cognitive Sciences from the University of California, Irvine. Dr. Hu is the Director of the University of Memphis Partnership Lab of Advanced Distributed Learning (ADL), and senior researcher in the Chinese Ministry of Education's Key Laboratory of Adolescent Cyberpsychology and Behavior at CCNU.
Dr. Hu's primary research areas include Mathematical Psychology, Research Design and Statistics and Cognitive Psychology. More specific research interests include General Processing Tree (GPT) models, categorical data analysis, knowledge representation, computerized tutoring and advanced distributed learning. Dr. Hu received funding for the above research from the U.S. National Science Foundation (NSF), U.S. Institute for Education Sciences (IES), ADL of the US Department of Defense (DoD), U.S. Army Medical Research Acquisition Activity (USAMRAA), U.S. Army Research Laboratories (ARL), U.S. Office of Naval Research (ONR), UofM and CCNU.
Published Articles & Research
---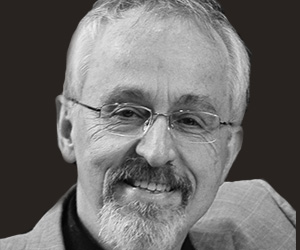 Dr. Richard Larson
MITSUI Professor of Engineering Systems, MIT Institute for Data, Systems, and Society, Massachusetts Institute of Technology (MIT)
Dr. Larson is a Mitsui Professor of Engineering Systems and Director of the Center for Engineering Systems Fundamentals at MIT and a Principal Investigator of the MIT BLOSSOMS Initiative. He is also the Founder and Director of MIT LINC (Learning International Networks Consortium), an MIT-based international project that has held four international symposia and sponsored a number of initiatives in Africa, China and the Middle East.
He first became interested in technology-enabled education when in the early 1990s he saw what a valuable addition it was to the education of his own children. From 1995 to 2002, he served as director of MIT's Center for Advanced Educational Services (CAES), where he focused on bringing technology-enabled learning to students living on the traditional campus and to those living and working far from the university, often on different continents.
The majority of Dr. Larson's career has focused on operations research as applied to services industries. He is author, co-author or editor of six books and author of over 75 scientific articles, primarily in the fields of technology-enabled education, urban service systems (with a focus on emergency response systems), queueing, logistics and workforce planning.
Published Articles & Research
You might want to consider: Education: Our Most Important Service Sector
---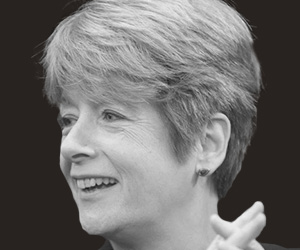 Dr. Rosemary Luckin
Professor of Learner Centred Design, UCL Knowledge Lab
Dr. Rose Luckin is Professor of Learner Centred Design at UCL Knowledge Lab in London and Director of EDUCATE, a London hub for edtech start-ups, researchers, educators, learners and parents to work together on the development of evidence-based ed-tech
Her research involves the design and evaluation of educational technology using theories from the learning sciences and techniques from artificial intelligence (AI). She has a particular interest in how AI can be used to enable more effective, continuous, formative assessment processes and tools that capture cognitive, social, emotional and metacognitive progression.
Dr. Luckin has advised research councils in various countries and has written widely about educational technologies. She is lead author of Nesta's influential "Decoding Learning" report published in 2012, as well as the book, "Unleashing Intelligence," published in 2016. She is a ufi charity Trustee and a Governor and Trustee at St. Paul's school in London and the Self-Managed Learning College in Brighton. Dr. Luckin has taught in secondary schools, further education and higher education and was appointed by the Minister for Schools as a non-executive director of Becta (the UK government agency leading the national drive to ensure the effective and innovative use of technology throughout learning), where she founded and chaired their Research Advisory Group.
Published Articles & Research